Improving Your Company's Social Image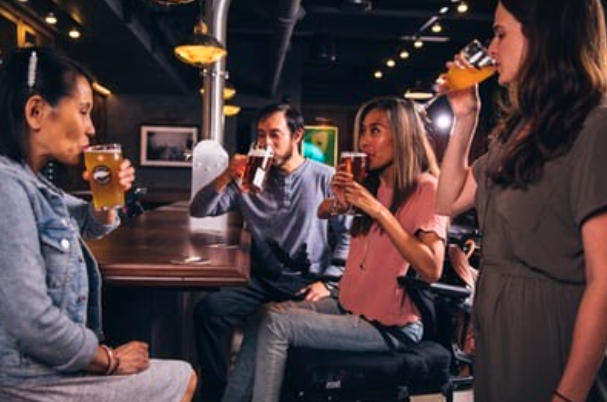 It seems that companies are getting their employees back to their businesses again these days as the economy seems to be picking back up again. It's gotten to the point where businesses are rewarding their employees for sticking it out with them by adding or increasing their social activities. Rewarding employees for a job well done is a great way to retain valuable employees. However, rewarding employees in a risky way does not show the type of reward they need. It can actually hurt the social image within the company.
Let's say the employees are at a company-organized social gathering with plenty of food and drink for everyone. Does the company know how each person arrived? Do they know how they are getting home? Did the company have a plan prior to the event or was it all on the shoulders of the employees? Over the past year, many people stayed at home since many establishments were closed for in person dining and socializing. For this reason, many people may have started drinking socially in the comfort of their own home. Perhaps doing virtual gatherings. This fact may lead some individuals to forget how to drink responsibly while out in public, especially while attending events. Does this mean that people will need to be re-educated about the responsibilities of social drinking? Definitely.
As a company, you want your employees to enjoy their work-related events and parties, but at the same time, you also want to keep your employees safe. Actually, their safety IS your priority. You will also need to minimize the legal liability of your company if someone leaves the event intoxicated and gets behind the wheel of a vehicle, but not to allow legal worries to dictate the relationship between employer and employee. So, how can you do that and still allow everyone to have a good time? Luckily there is help available.
As an employer no one wants to have the liability in case someone at their social gathering drove afterwards and crashed their vehicle. Or worse, someone was injured or killed or charged with impaired driving. Not Your Child Corp helps businesses by attending their work-related event where alcohol is being served. They make high-quality breath testing equipment available for the use by each of the guests, which can help them make better decisions as whether to drive home or make alternative plans. It's really an education session which can have a large impact of the feelings the employees may have regarding the company they work for. It really helps any company to have a socially proactive corporate image, not just with their employees, but with the general public.
Everyone seems to appreciate efforts made to help keep them safe, especially after they're consuming alcohol. This includes keeping them safe from themselves. This kind of effort seems to give everyone some piece of mind, especially knowing that Not Your Child Corp has your back and is there to look after each of the guests so no one drives under the influence after the event. And remember, "When you feel different, you drive different. Drive sober."
Scott Marshall has spent over 30 years promoting road safety in many jurisdictions. He has been a road safety journalist since 2005. Scott was also an on-air judge on the Discovery Network's Canada's Worst Driver during their first 3 seasons on the air. Not YourChildCorp. is proud to have Scott @Safedriver as a frequent contributor, his insights are irreplaceable.