"Give them the freedom they crave, with the protection they deserve™"
Our movement & new invention
#BloodEvery90for90"
Join our Partner for Life Team with Blood.ca and opt into our "blood every 90 for 90" campaign where we pledge to give Canada's Lifeline blood every 90 days for the next 90 months.
Find Out More 
#IblowBelow
Enter our annual CanadaDay Raffle every year by tagging us on social with #Iblowbelow
Find Out More 
#LetsLoveCanada
Tag us on social with the fun events you enjoy the most in our country. Tag us and the establishment for free swag.
#WhyWait4Tragedy
"Because in matters of life and death, hindsight is just too late"
Car breathalyzer ignition interlock
Hindsight can be a useful tool. Unfortunately, in matters of life and death, hindsight may be too late.
This was the resounding echo heard by parents who lost their young adults and teenagers to senseless inebriated driving on our roads. It is important to remember some of these young victims were passengers and drivers of "the other car," and some of them were passengers in the car with the inebriated drivers. And so, our movement #whywait4tragedy was born. Almost all, if not all, the lost lives previously mentioned could have and would have been saved if the vehicle of the inebriated driver had been protected by our device. However, "could have" and "would have" to grieving families is too late.
As we continued our dialogue with more parents, we received more insight. One mother mentioned, "There are so many things out there to proactively protect kids and babies, but there isn't much out there to proactively protect young drivers, and they take the most risks." Another father said, "Even though I trust my children, I also trust that they will be teenagers … I remember the risks I took operating in my teenage/young adult mind – especially when hanging out with friends – and I was a very mature trustworthy kid. We were all teenagers once, so I know the risks they will inevitably want to take – especially when they are under the influence of other teenagers. Yes, this is needed. Why wait till your kid gets a DUI, or something more serious happens before we protect them with a device like this?"
We also want to hear from you! Your feedback and your stories are important. We are also open to suggestions and comments. Please use our contact form below to get in touch and to stay up to date with the worldwide movement.
#WhyWait4Tragedy Join us today, help save lives and protect families worldwide!
IGNITION INTERLOCK, TRACKING & BREATHALYZER DEVICE
Keep your loves ones from driving drunk or erratically and always know where they are with our safety vehicle system.

Breathalyzer Interlock for Canada, U.S.A & Europe | Tracking
Our alcohol ignition interlock device gives families peace of mind knowing their loved one is operating their vehicle safely and soberly. It also tracks their whereabouts while protecting the vehicle from unauthorized use and/or theft. The car will not start if the interlock device does not recognize one of the pre determined cell phones authorized by the family. This prevents the theft of the vehicle.

SMARTPHONE APPLICATION
Our device is accompanied by a smartphone app that allows you to customize its features to best suit your family/young driver. Imagine the relief of knowing your child is safe while they are on the road and with friends.
With the smartphone app, you can choose to track your child's location and receive speeding alerts, so you can monitor your child's safety. Geofences and points of interest can also be set by the parent or authorized user, so if the driver enters a bar or crosses state or province lines, an alert will be sent to the parent. This is all customizable on the app by the person of authority/parent and can also be turned on/off from their account.
Check out a live app simulation here https://marvelapp.com/4agfbc1/screen/29649264

HOW IT WORKS
Install the ignition interlock device on your desired vehicle.
Download the Not Your Child app and pair the device with your phone.
Connect the interlock breathalyzer in car or any other.
If the car breathalyzer ignition interlock system detects the young driver's phone, the vehicle breathalyzer will lockout the ignition and will not start unless the driver provides a clean breath sample. Now, you have potentially saved the life of a loved one, as well as others on the road. You may disable this feature as the person of authority/ parent/ monitoring party from your account via the app whenever you wish.
The interlock system can be paired with up to six users per household via cell phone (this is also customizable). The car will not start if it does not detect one of these six previously paired phones. Parents will be able to track their car through the app and see full weekly and monthly reports of where the vehicle has been, speeding reports, BrAC reports etc.

NOT EASILY REMOVED
You can rest assured knowing our breathalyzer machines for vehicles cannot be easily removed by just anyone. Anyone who is not a professional mechanic cannot remove the system.

WHY WE NEED YOU
We have almost a decade of experience in business, entrepreneurship, and safe driving devices. We've been developing this particular model with all its features for over 2 years with our experienced engineers. We have a full concept plan laid out. We need your support to produce our first prototype and start mass production.
ABOUT US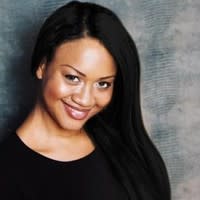 Frustrated with the countless stories of lives needlessly taken on our roads; Julia Matthews the CEO and Founder of Not Your Child Corp became determined to do her part in stopping these mindless tragedies. She put pen to paper and devised the invention you are now learning about.
Julia has lost friends to careless inebriated drivers has seen once able-bodied adults and energetic teenagers becoming wheelchair bound cripples, dependent on others for basic necessities. Julia has seen families stripped of loved ones, children stripped of security and survivors stripped of dignity because of inebriated driving. This invention is Julia's way of putting an end to the madness of losing loved ones needlessly because of carelessness on our roads.
Support us now, with your help we will bring this invention to market. Help us keep your families safe while they travel on our roads.

What if I take a lot of cold medication & I fail the test?
If you took enough cold medicine to blow above the pre-set limit you should not be driving. Though our device is designed to detect any source of alcohol, contaminates will dissipate much quicker than a reading of true alcohol. It is therefore important to wait 10-15 minutes then try again.
What if it doesn't work and I get stranded?
In the very rare case of a device failure, you can call your service centre and get an override code for that day. This will allow you to drive to the service centre to get the device checked.
Is installation included in the price? If not how much is it?
Yes the first installation is included.
How do we get it installed?
We have a list of certified technicians and will send you the list in your area so u can visit one at your convenience.
How accurate are the results?
Very accurate. ACS uses Electro Chemical Fuel Cell Sensors that only react to alcohol and have the same accuracy as the road side screeners the Police use.
It is also important to keep the recommended schedule of service appointments though they usually do not exceed 1/year where your device will be tested and recalibrated. For accuracy calibration is key.
How long do I have to wait after eating & drinking regular food and non-alcoholic drinks to use the interlock?
Wait 10-15 minutes after eating and drinking to blow a breath sample.
Is it safe to just drink enough to stay under the threshold?
No. alcohol takes time for your body to be properly metabolized, you could very well blow a .02 and start your car and in 15 minutes your BAC has spiked to .06 – over the limit.
I drank last night can I drive this am?
Alcohol will not leave the body until it is ready to do so. The purpose of our device is to separate drinking from driving and that separator is time. If you drank for 12 hours the night before and had only 6 hours sleep you may blow over the limit. Remember an hour for one ounce of alcohol means 12 hours for 12 ounces of alcohol. There is no substitute for time.
How long does it take to be installed
Should not be more that 2 hours.
Does it damage the vehicle? I heard it does
Any device can damage your vehicle if it is not installed or uninstalled properly. That is why we have equipped you with our trained technicians to install and uninstall your device – so no harm comes to the vehicle. No damage should come to your vehicle if it is installed correctly.
Can it shut my vehicle off while I am driving?
Absolutely not. It can only prevent your car from starting.
Are your interlocks held to a quality standard?
Yes. All interlocks must meet the National Highway Traffic Safety Administration requirements and pass vigorous testing. A.C.S the manufacturers of our device has years of this certification.
What if I want to uninstall?
You contact us and you will meet with one of our trained technicians to uninstall the device. Charges may be incurred.
What if I miss a subscription payment?
If you miss a subscription payment you will still own the device but will no longer have access to the N.Y.C platform and the features until subscription is resumed
MEMBERS OF