We Talk With Ren Navarro
As we travel around Ontario exploring the best breweries this province has to offer (with some of our handy Not Your Child Corp. breathalysers, of course!) It's important to note the wonderful changes that have been happening to make the beer world a more welcoming place and to celebrate the people on the frontlines making that happen! And when we think of people who are out there making positive change in the world, Ren Navarro is at the top of the list.
It's no exaggeration to say that there's probably not a brewery, winery, or distillery in the western world that doesn't know Ren Navarro. Since 2018, under the banner of her education and consulting company Beer. Diversity., Ren has travelled far and wide to give talks, appear on panels, and collaborate with producers all in the interest of making the alcohol industry more inclusive and diverse.
She has won multiple awards for her efforts and just recently was named as a 2021 Signifier from Good Beer Hunting. She has launched a mentorship program called Do Better. Be Better. which aims to help BIPOC youth reach their full potential, she hosts a podcast titled Ren Likes to Talk, and she has worked tirelessly to do her part in working with breweries and promoting the Brave Noise initiative.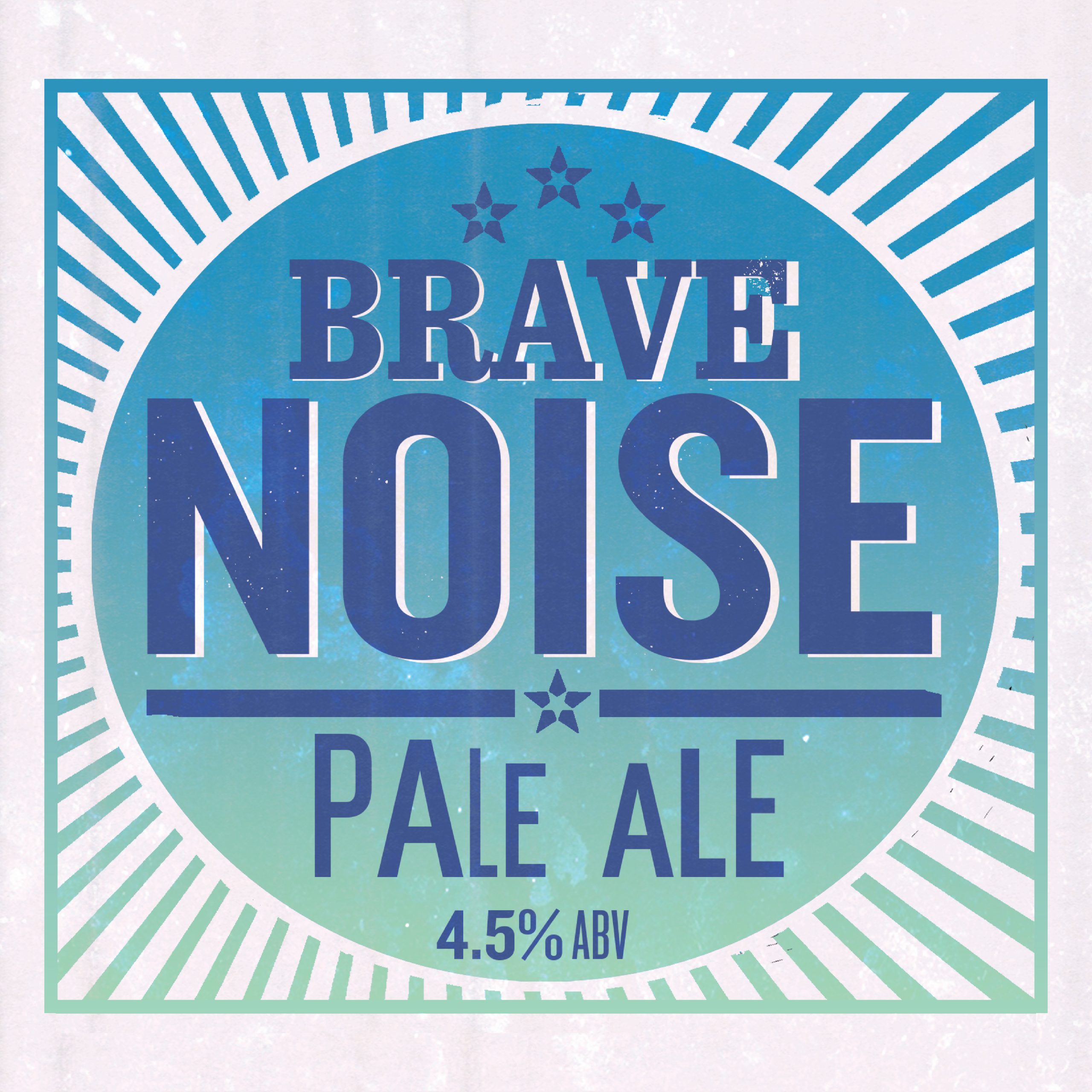 Brave Noise was kicked off to keep the conversation going after Brienne Allan asked about people who faced discrimination and harassment in the beer industry and was met with an outpouring of responses. The initiative has breweries work with a common recipe, with participating breweries required to have a code of conduct and encouraged to donate a sizable portion of sales to a charitable or non-profit organization.
But the fact remains that Ren is one of the most authentic and dynamic players in the drinks industry today and her efforts to bring more people to the table are so important.
We had a chance to sit down with Ren and ask her a few questions.
1. What inspired you to start Beer. Diversity.?
I wish I had a great origin story, but really? I fell into it.
Long story short: I had quit beer because I was getting older and getting tired of the sales rep hustle. I managed to get a job at Canada Post, and *just* before I could sign on the dotted line, I got an opportunity to do a talk at Black Creek Community Farm. The talk was my first independent foray into chatting about beer and diversity, and I felt that I had to "create" a company to give what I was doing more weight. I'm forever thankful for my creative friends for helping make it all a reality, from the logo to my headshots!
I also really thought that Beer. Diversity. was going to be a side project, y'know. Doing a few talks here and there, and consulting as a beer buyer for bars and restaurants. Maybe do it for 6 months or so? And then go find something else to do. Almost 4 years later, and here I am!
2. What is your vision for diversity and inclusion in the beer world?
Ooof. I think it changes often. The basic long standing vision is that this stops being something we have to fight so hard to get people to listen to and understand.
I don't know what it is about the beer world, but there's this bizarre notion that everything is fine and that this industry is welcoming and safe. Even when there's evidence to the contrary, there are so many folks yelling that we don't need a moment to talk about diversity and inclusion. I'd give a vital organ for that to change.
3. What breweries are in your opinion "doing it right"?
I'm reluctant to list anyone, to be honest. Not because they don't exist, but because everyone makes mistakes at some point. And even those who are "doing it right" are doing it right at this point in time. As things shift and evolve, the question will be if the brewery moves along with the changes!
There are days that I'm definitely not "doing it right", so am I the one to be handing out gold stars? I'm gonna say no.
4. What initiatives have you been a part of this year that you're particularly proud of?
Brave Noise! I was lucky enough to connect with Brienne Allan shortly around the time she asked the infamous question. From there, I was introduced to Ash Eliot, who runs Women of the Bevolution, and Jen Blair. The three of them are doers to the fullest. Brienne and Ash ran with making Brave Noise an international initiative after Brienne did the initial brew of it at Notch. I love that this collab is different from others in that there's a level of accountability required before a brewery can participate. It's no longer enough to declare on your own that you're one of the good ones, you've got to start showing what steps you're willing to take to be better. It isn't foolproof, but making the brewery's value statements and code of conduct public is a massive first step in working to make change.
I'm hoping that more breweries take the time to get involved. And if they don't, just take the step of creating policies to keep their staff and patrons safe.
5. What beer are you currently loving?
Oooh. I'm on a BC beer kick right now, as I was out there fairly recently. A lot of IPAs and lagers, to be honest.
Outside of that? Brave Noise, of course! Currently enjoying the Dominion City Brewing version (I got to collab with them on it), and Granite's take on it.
—-
Info on the beers:
Granite Brewery Brave Noise Pale Ale, 4.5% (based on the recipe created by Brienne Allan when she was at Notch Brewing).
From the Granite site:
Brave Noise is an international collaboration with a big goal: a safe and discrimination-free beer industry. The Granite has always believed in this and wanted to take part in order to raise our voice to the inequality that does exist and raise awareness of the issue at hand. Brave Noise is a hazy pale ale with lovely tropical fruit and citrus aromas and flavours finishing slightly dry. There was a tiny bittering hop addition in the kettle but all other additions were done in the fermenter with Sabro and Mosaic. Proceeds from this beer will be donated to the Dandelion Initiative, a non-profit, grassroots feminist organization run by survivors for survivors.
Dominion City Brewing Co. Brave Noise Pale Ale, 4.5%
From their site:
Brewed with our friend Ren Navarro (founder at Beer.Diversity. and Do Better. Be Better.,) this release joins the ranks of 175 others worldwide, and counting. Launched by Brienne Allan (formerly of Notch Brewing), Brave Noise is on a mission to provide inclusive and safe environments for women, BIPOC, and LGBTQIA+ across the beer industry through transparent policies and honest dialogue.
As part of this release, you can expect participating breweries to 1) include a QR that links to their statement of values or Code of Conduct, and 2) donate the proceeds to an organization that supports the mission of this collaboration. We've chosen Harmony House, Ottawa's only transitional women's shelter, bridging the gap between crisis living and working through trauma to live independently in the community.
Beer has always been a great unifier. Let's come together, discuss how we can do better, and create inclusive and safe environments for our staff and consumers.
Follow Ren at:
www.beer-diversity.com
www.facebook.com/beerdiversity
www.instagram.com/beer_diversity
twitter.com/beer_diversity
And learn more about the Brave Noise Intitiative at:
www.bravenoisebeer.com
Robin LeBlanc is an award-winning drinks columnist, author, and beer judge. Since first starting her blog The Thirsty Wench in 2011, she has gone on to write for numerous publications, has co-written two editions of The Ontario Craft Beer Guide, a book detailing the many breweries of the province, and is co-host and organizer of the very successful podcast The Ontario Craft Beer Guide the Podcast, where she regularly provides news and insights into the goings-on of the Ontario and international beer world. 
You can follow her on Twitter at @thethirstywench