Niagara College For Teaching Winery, Brewery & Distillery.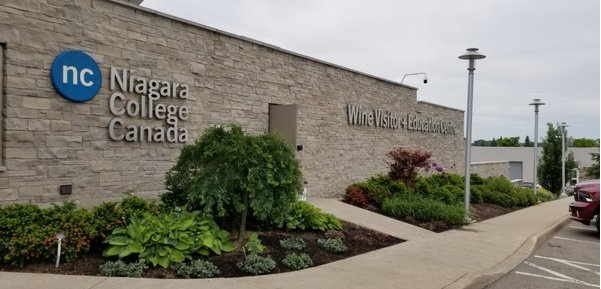 When your job is to train the next generation of winemakers, can you really state a favorite? That's just one of the questions we put to Steve Gill, the man behind the Niagara College programs that are so well respected and acclaimed, especially the Winery and Viticulture Technician.
The teaching winery opened its doors in 2002, "We opened the teaching winery as a support for the wine and viticultural program that Niagara College launched in 2000."

With a vineyard that measured 23 acres, on their campus, holding eight varieties of grapes, including Chardonnay, Cabernet Franc, Cabernet Sauvignon, Merlot, Viognier, Sauvignon Blanc, Pinot Noir and Riesling; with Vidal and more Franc on the horizon. They also look after the old Coyotes Run vineyard on Concession 5 in Niagara-on-the-Lake with an additional 30 acres, 11 of which is Pinot Noir, which suited Steve Gill perfectly, because when asked his favorite wines to drink he said, "I am a Pinot Noir fan", so the decision to take over such a storied vineyard probably wasn't too difficult a decision at all.
Steve got his start in the wine business back in 1989, when Trius was still called Hillebrand Estates, they brought him in to computerize their operation … and by the time he left, he "oversaw 50 wine shops."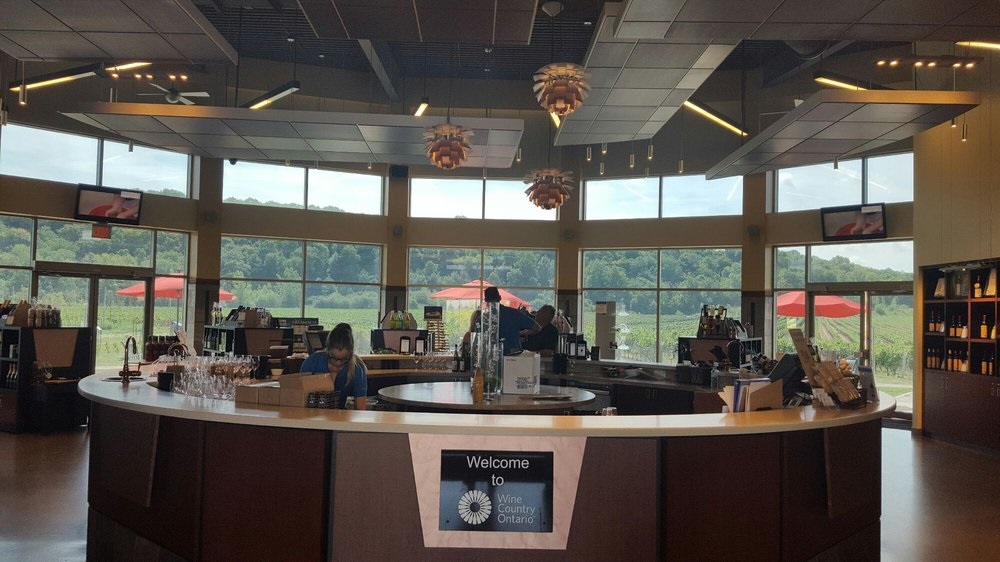 Steve has seen plenty of change over his time in the industry, but it's the College that crafts the context these days: "We here at Niagara College feel fortunate to be able to train winemakers, viticulturalists and business professionals for the industry. And every year, the economic impact that the Ontario wine industry makes to the province is increasing. We employ people, sell wine, create tourism, and a lifestyle that is growing in popularity." One of the biggest changes, "more homegrown talent," and that impact is thanks to Niagara College, and they're continued efforts to "education for the next generation of winemakers and viticulturalists."
When asked that question: to name wineries and individuals within the industry that have made significant impact today, it is noted here that Niagara College has many graduates in the field, and to single out one or two would be unfair. So we go with this answer: "I admire many in the industry for their commitment and passion for making great wine."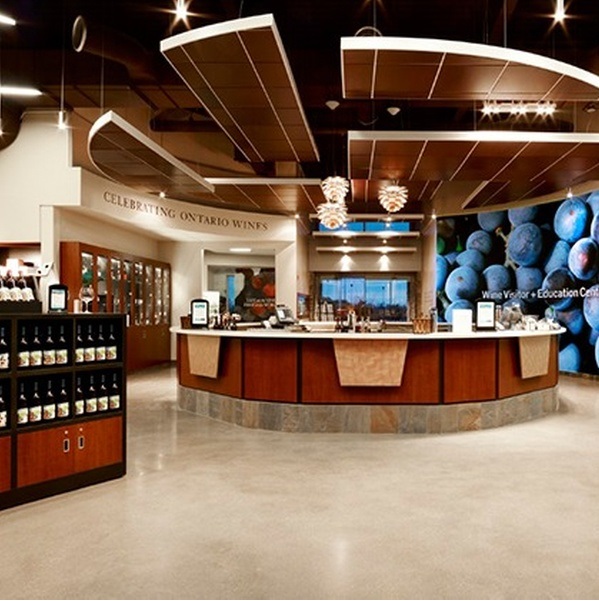 Behind that great wine at the college is Gavin Robertson, who has been "with us for almost 10 years," he is well-traveled in the industry, and graduated from the College's Winery and Viticulture Technician program in 2011. "He also teaches in the program and the students enjoy his easy-going attitude and the knowledge that he shares." says Steve Gill.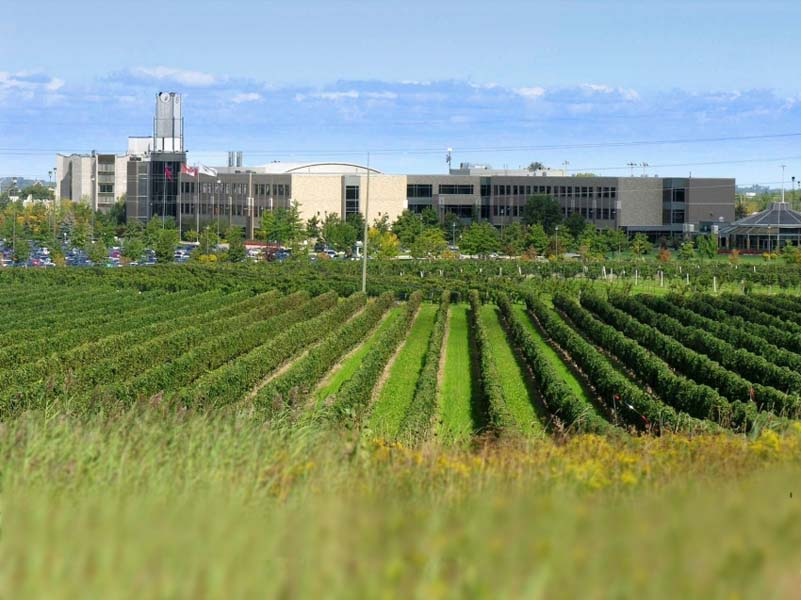 Next time you're visiting an Ontario winery, find out if a Niagara College student is currently employed or has been employed by the winery … Bet you'll be surprised how many say yes – but we sure wouldn't be.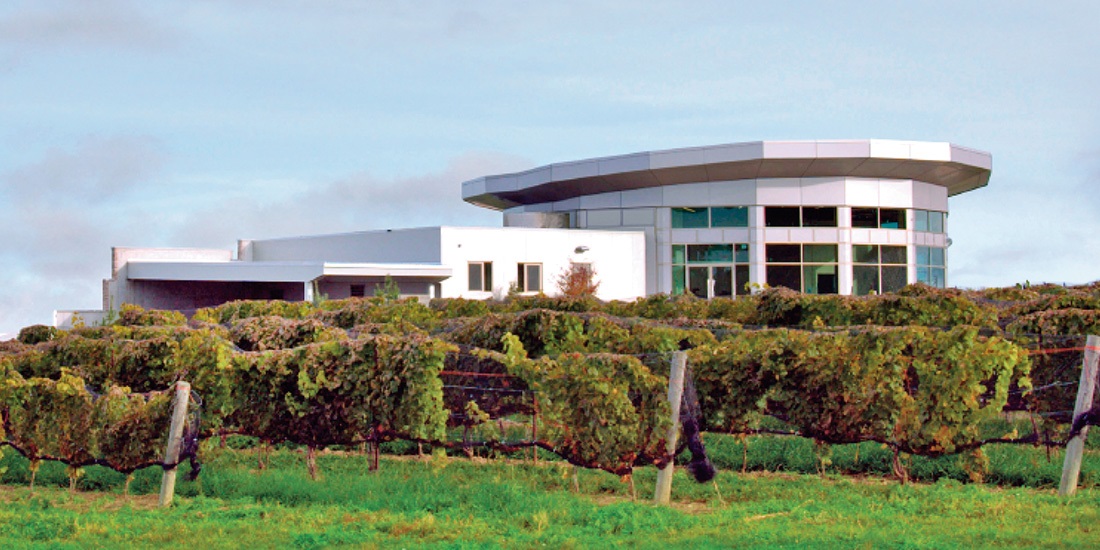 The Niagara College Teaching Winery is the first commercial teaching winery in Canada. It's also notable that NC is home to Canada's first Teaching Brewery and Teaching Distillery. The NC Teaching Winery, Teaching Brewery and Teaching Distillery are all located at the College's Daniel J. Patterson Campus in Niagara-on-the-Lake.
Best-selling wines (according to the winery)
President's Red
Chardonnay
Cabernet Franc
Pinot Noir
These wines and more, plus the beer and spirits from the Teaching Brewery and Teaching Distillery, respectively, are available at the winery store and also online at ncteachingwinery.ca.
Niagara College Teaching Winery can be found at
135 Taylor Road
Niagara-on-the-Lake, Ontario
On social media, they can be found at
@nctwinery – on all platforms.
Michael Pinkus is a multi-award-winning journalist as well as national and international wine judge. He is a freelance writer whose articles have appeared in numerous publication both in Canada and internationally.  He is also the sole writer for his eponymous website MichaelPinkusWineReview.com (formerly OntarioWineReview.com), and past-President of the Wine Writers' Circle of Canada (2010-2015).
You can also follow him two ways on Facebook: (Michael Pinkus