Today We Feature People's Pint Brewing Co.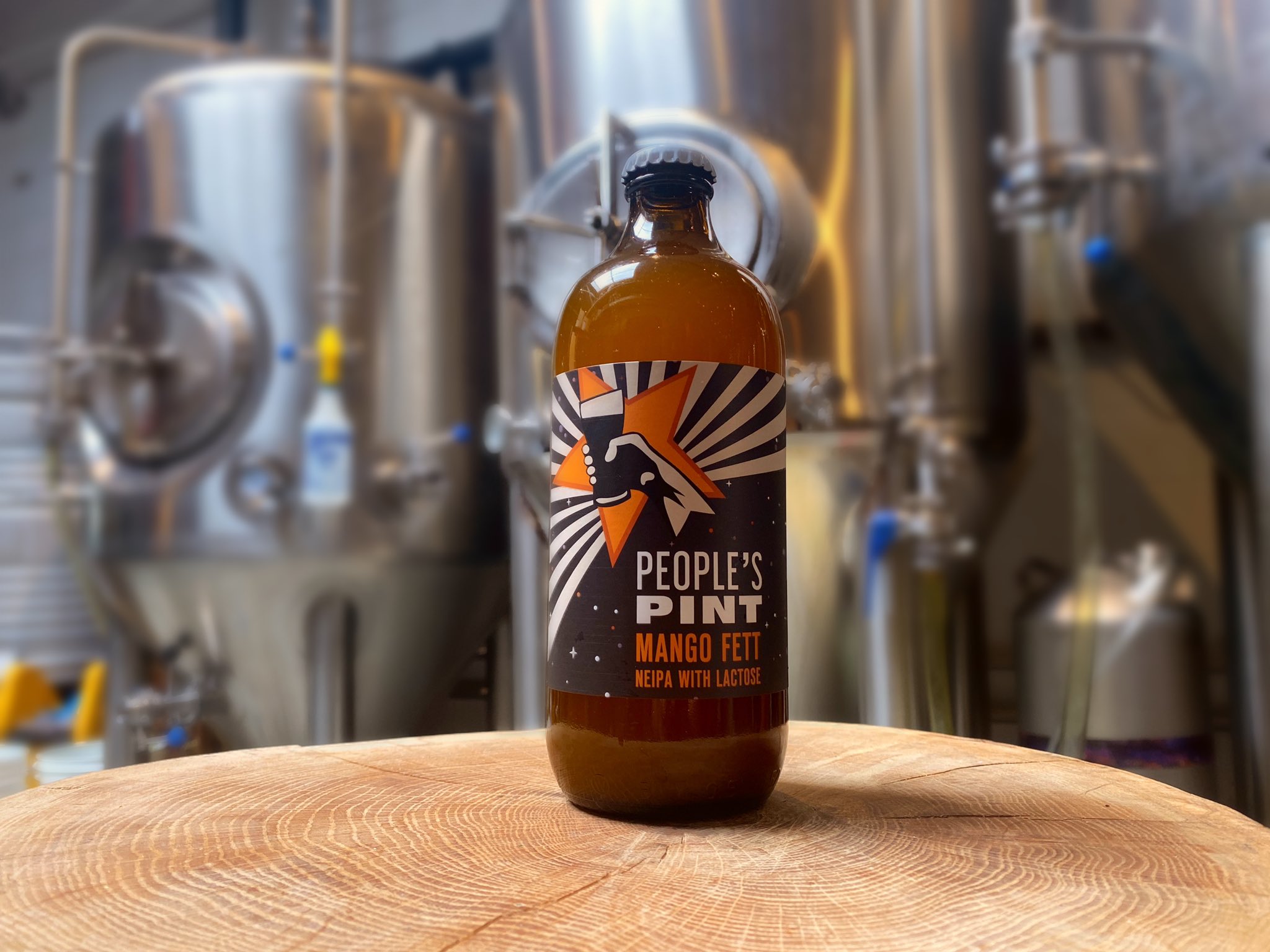 Something I like talking about, as you've probably seen from this column, is the subject of what some of the best breweries in Ontario are. But one of the elements that plays into that answer is who are some of the nicest brewery owners in Ontario.
And honestly, I'd be failing at my job if I didn't mention some of the nicest folks around, Doug Appeldoorn and Pietro (Peter) Caira of People's Pint Brewing Co. in Toronto. Not only are they just all around nice guys, but they're two brewery owners who have made their ethos out of fostering creativity, bringing together community, and putting the work in to make sure the world is a little bit better than how they found it.
Appeldoorn and Caira are both accomplished homebrewers that have been incredibly active in the local scene and they wanted to promote that any way they could. So before People's Pint was a standalone brewery, it was actually an event intended the two created to celebrate small batch, one-off beers made by some of Toronto's best and brightest from the community.
In May 2015 at the Gladstone Hotel, the first People's Pint event kicked off and proved to be a full-on success. Later events were moved to the former Lansdowne Brewery space (now where Woodhouse Brewing calls home). The events themselves were always a who's who of the Toronto brewing scene, with local breweries eager to provide a space for participants to brew and everyone coming together to celebrate the creativity of beer.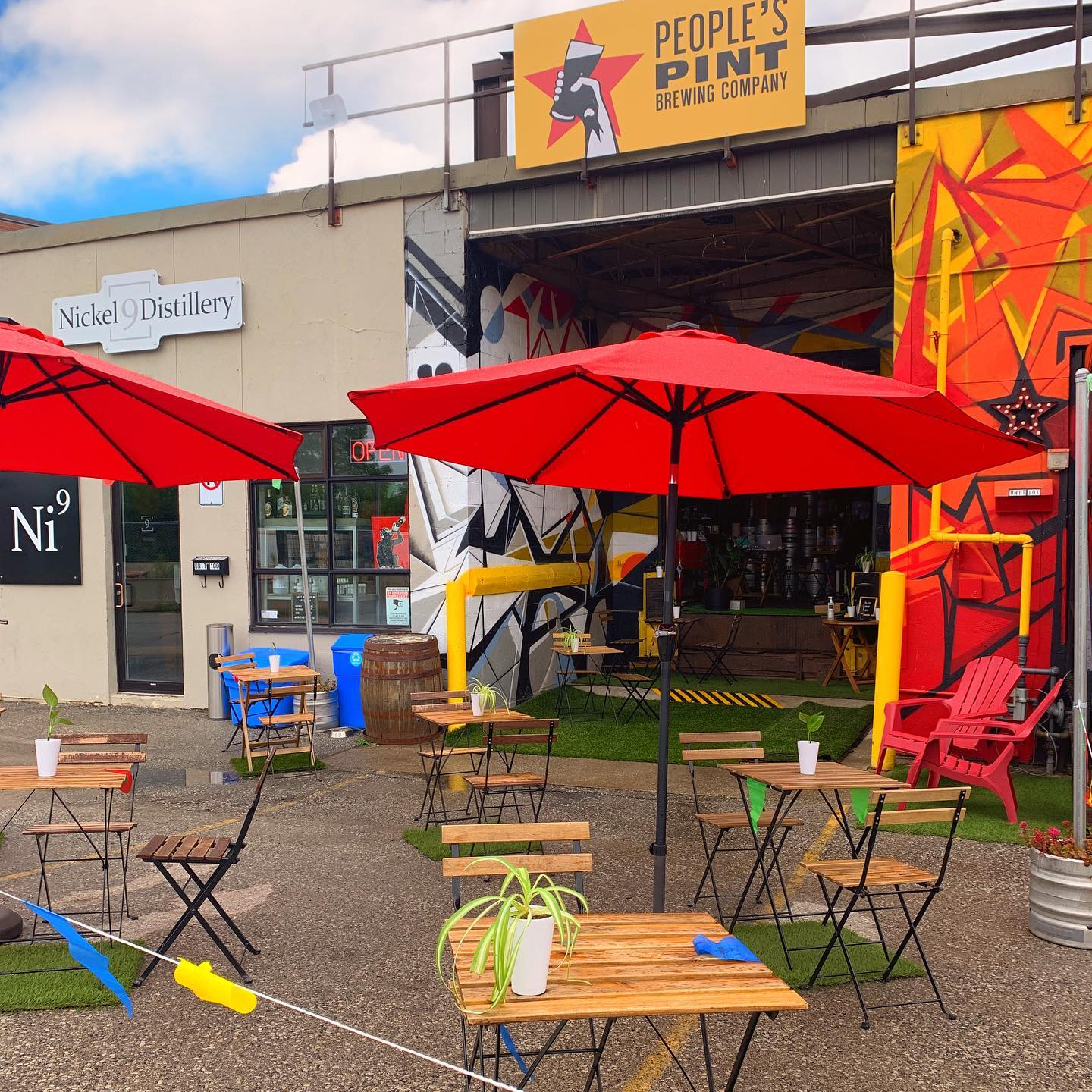 A chance of a lifetime soon came in 2016 when Muddy York Brewing, undergoing their own expansion, had put their fermenters and brite tank up for sale. At the time Caira and Appeldoorn had ideas of opening up a brick and mortar brewery, but no solid plans. Making a leap of faith, they decided to buy the equipment and figure it out later. And that turned out to be a gamble that really paid off as not too long after Junction Craft Brewing began their process of moving out of their smaller location on 90 Cawthra Ave to shift towards a larger scale operation. After some negotiations and a lot of talks, a deal was struck and the two took over the location on January 1, 2018.
It took a few months for renovations and brews to be tested, but People's Pint officially opened their doors on March 16th, 2018.
It should be noted that the space itself matches the community spirit that Appeldoorn and Caira love and promote. A long bar and a lovely outdoor patio practically encourage lively discussion among friends and strangers, with their wonderful beers playing as a background character or excellent topic to jump off from.
The beer, no surprise, is incredible and a testament to the skill, knowledge, and sense of creative experimentation that the brewery's founders have garnered since their homebrewing days. With Caira at the wheel as head brewer, there are a number of different beers for all types of taste, such as the Mango Fett NEIPA with lactose with its tropical fruit notes and full body, the Gosé Cuervo tequila lime sour that provides a refreshing and unique take on a traditional Leipziger Gose that helps beat the heat, and the Helles Island Unfiltered Lager, which for my money is one of the best lagers available in Ontario.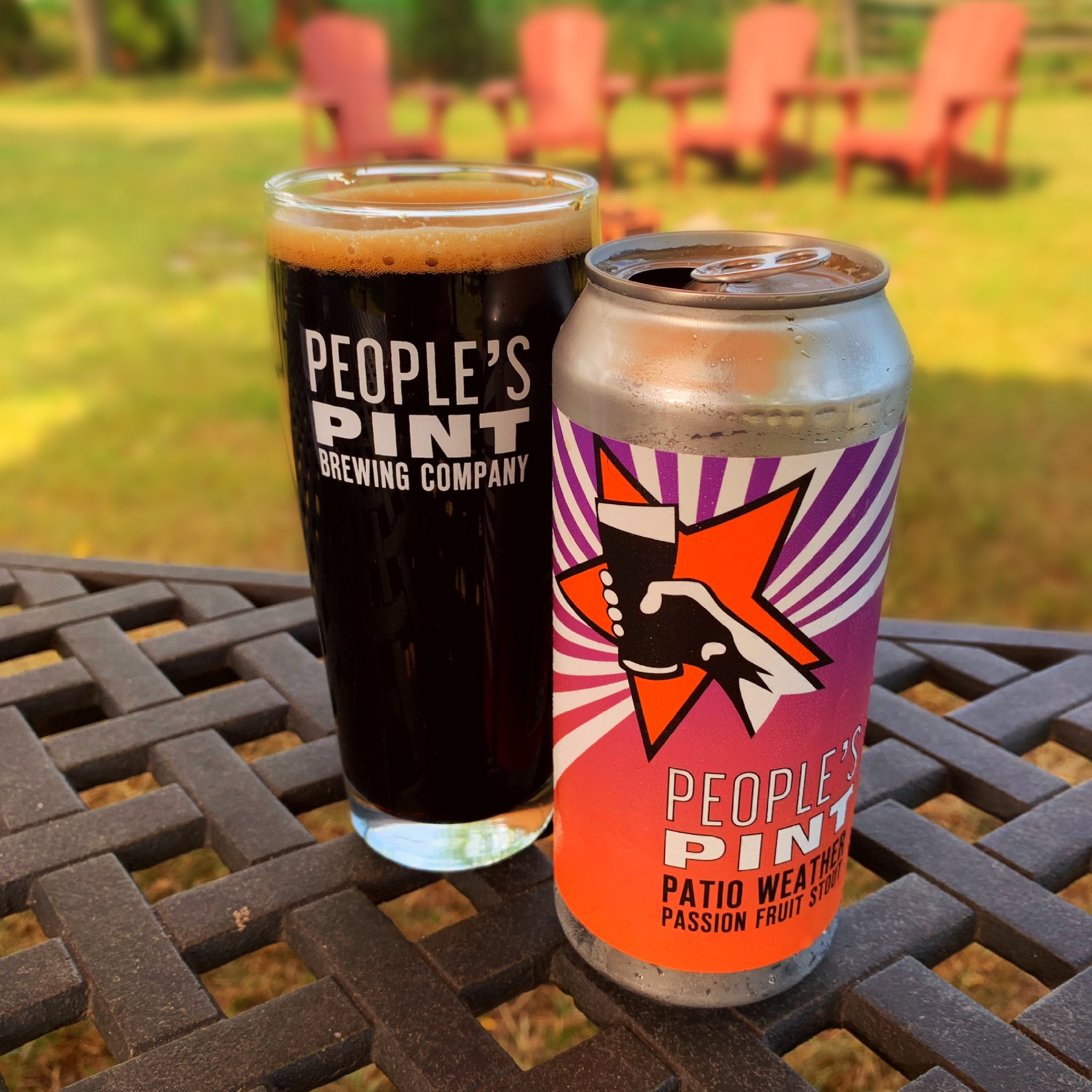 What sets People's Pint apart from many other breweries though is how devoted they are to social causes and just being better with a mind to help make the world a better place. They've collaborated with a number of people from all walks of life, have done what they could to promote and help charities, including hosting comedy nights for the Alzheimer's Society of Toronto and creating a beer in collaboration with our 102.1 The Edge, The Ontario SPCA, and our friends at Little Beasts Brewing Co. in Whitby.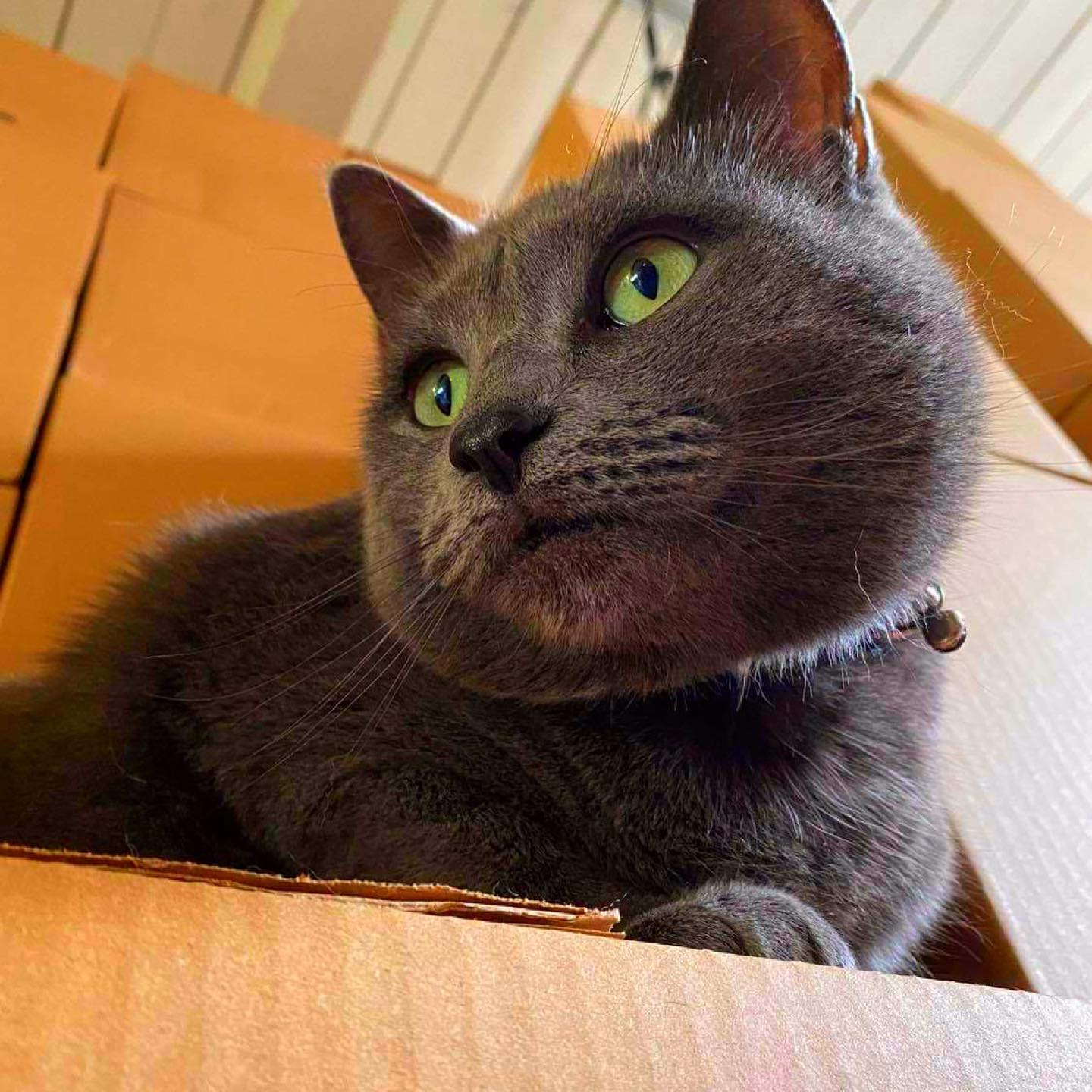 And if you're a cat lover, you may very well spot a local celebrity when you visit. People's Pint's own brewery cat, Maris! Maris was adopted through the OSPCA Working Cat Program to help keep the location, which has a lot of grains stored for brewing, rodent-free. She originally arrived feral and cautious around people but has since fit into her role as the beloved mascot of People's Pint. She even has her own Instagram account ( @marisbrewerycat ) and merchandise available for sale.
And as we begin to go out into the world again post-pandemic, safety has become more of a priority, so it should be mentioned that their taproom is open concept with capacity limit and their patio is spacious, keeping in mind concerns for physical distancing. Also recently People's Pint made headlines by celebrating their entire staff being fully vaccinated!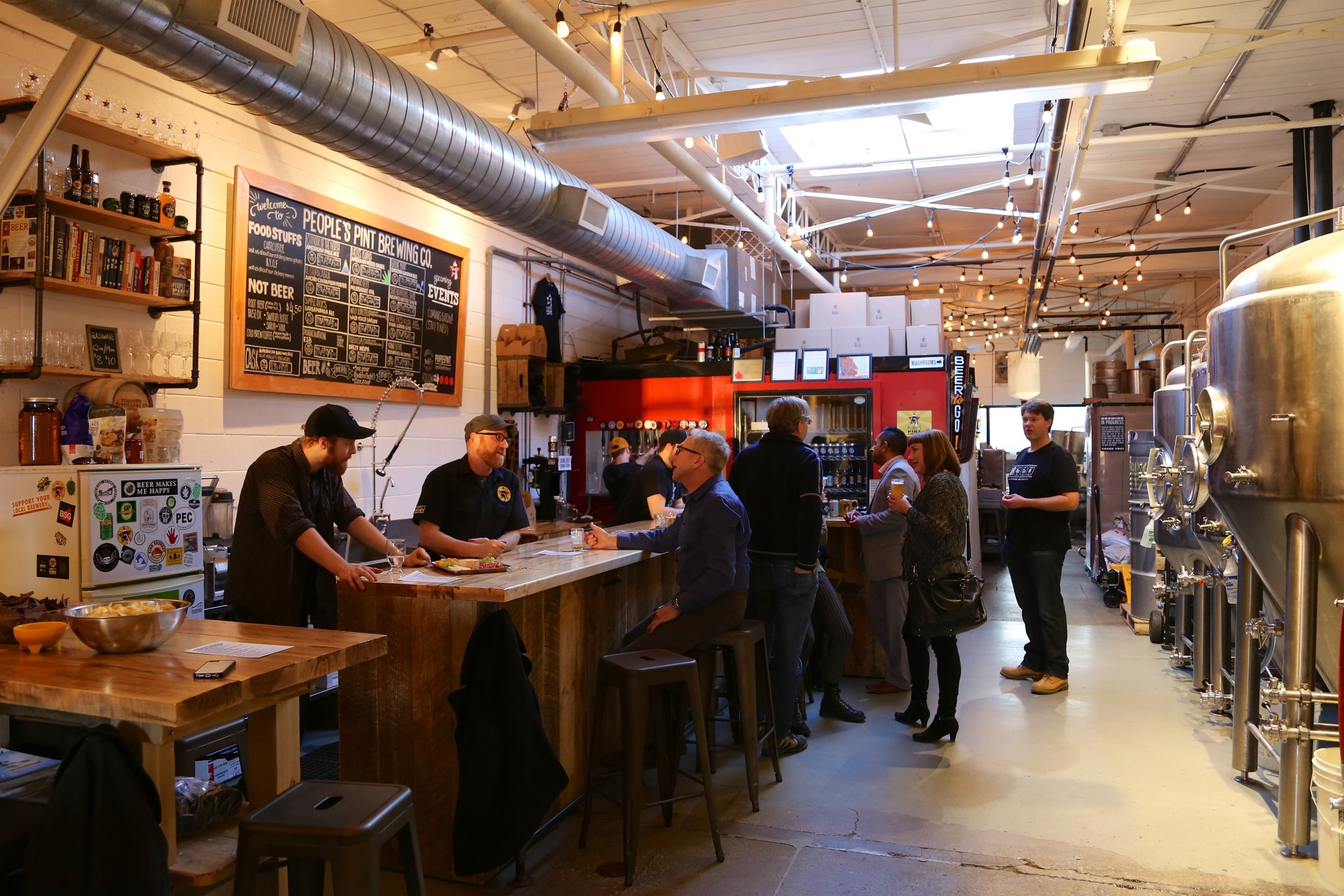 So what are you waiting for? Get your car keys, your wallet, and a couple of Not Your Child Corp. breathalyzers, get in the #LetsLoveCanada spirit of exploration, and give People's Pint a visit!
A 6-Pack of beers from People's Pint to try:
Helles Island Unfiltered Lager (4.9% ABV) – $3.50
I said earlier that it was one of the best lagers available in Ontario and I stand by that. Full flavoured, easy-drinking, and the perfect light beer for any kind of day.
Diamond Park Mild (3% ABV) – $5.50
Named after the Toronto Maple Leafs baseball team's third stadium that was in Liberty Village, this is a light-bodied but full flavoured beer with notes of toffee.
Gosé Cuervo (4.9% ABV) – $7.00
A tequila lime gose that brings out the traditional tart and salt notes of a traditional gose and provides a nice bite of lime that both matches the acidity and adds to the beer's refreshment factor.
Mango Fett (6% ABV) – $6.75
New England IPAs are known for their hazy appearance and rich body, and this one has lots of it with the addition of oats and lactose sugar, which create a creamy, sweet element that pairs well with the tropical notes from the hops. Also c'mon, a Star Wars reference is always fun!
Patio Weather Stout w/ Passion Fruit (5% ABV) – $4.50
Stouts aren't just for winter! And for the summer-loving dark beer lover, there's just nothing like a good stout with a tropical twist to make patio pints perfect.
Alpine Dunkel (5.2% ABV) – $5.75
Named after their friends at the Alpine Restaurant in the Junction area, delicious chocolate characters in a light body with a smooth finish are what this traditional German style dark lager is about.
People's Pint Brewing Co. can be located at:
90 Cawthra Ave Unit #101, Toronto, ON M6N 3C2
(647) 350-9150
Web Site: https://peoplespint.com
Twitter/Instagram: @PeoplesPintTO
Facebook: https://www.facebook.com/peoplespintTO
Robin LeBlanc is an award-winning drinks columnist, author, and beer judge. Since first starting her blog The Thirsty Wench in 2011, she has gone on to write for numerous publications, has co-written two editions of The Ontario Craft Beer Guide, a book detailing the many breweries of the province, and is co-host and organizer of the very successful podcast The Ontario Craft Beer Guide the Podcast, where she regularly provides news and insights into the goings-on of the Ontario and international beer world. 
You can follow her on Twitter at @thethirstywench