Sue-Ann Staff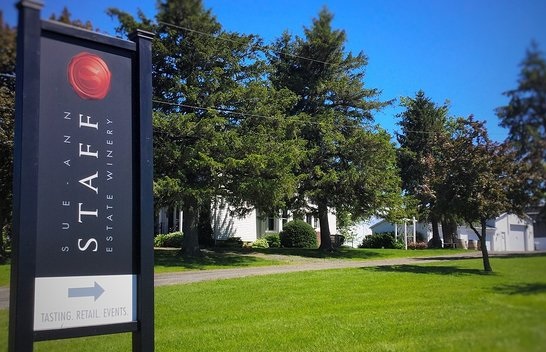 In 2008, after working for other wineries, Sue-Ann Staff hung out her own shingle with her eponymously named winery: Sue-Ann Staff Winery (Staff Winery for short). "After making wine with two other wineries in Niagara and a formal education in oenology from the University of Adelaide, the time was right." says Sue-Ann.

On her family's 104-acre property, which has been in the family for seven generations, five devoted to grape growing. She started with 25 acres planted to Riesling (60%), Cabernet Franc (15%) and Baco Noir (15%) with smaller portions of Pinot Grigio and Vidal Blanc.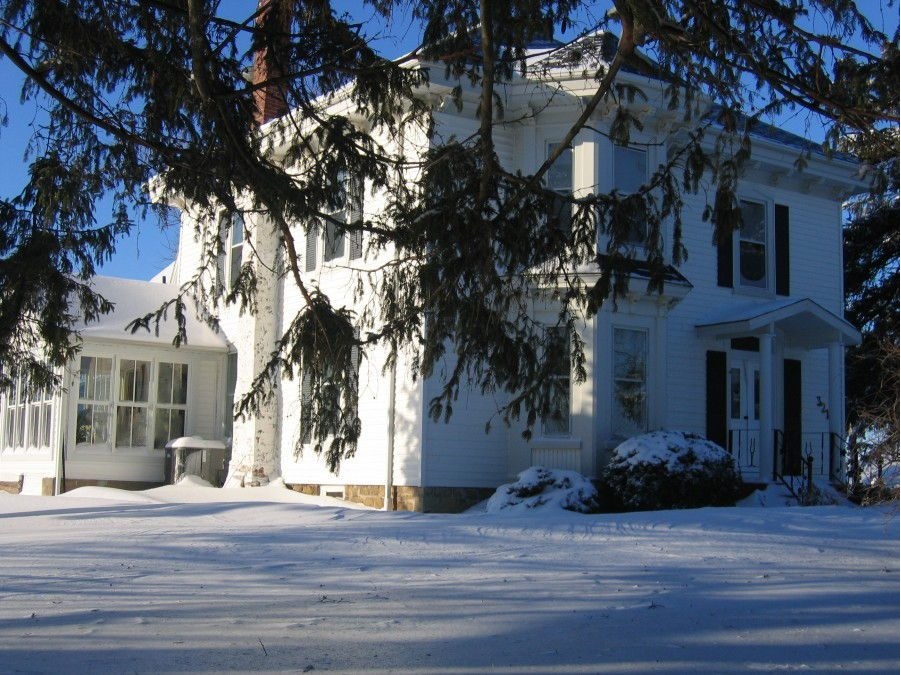 Sue-Ann is no stranger to the grape-growing world, she comes from royalty as both her father (Howard) and grandfather (Lavelle) were crowned grape kings (1996 and 1967 respectively). It was this strong family influence that fired Sue-Ann's desire to follow in their footsteps and be part of the Niagara wine industry and its traditions.
As "owner / winemaker / tractor and forklift driver / custodian / gardener" and presumably head bottle washer, Sue-Ann wears a lot of hats at her winery and it is not out of the ordinary to see her pouring a bottle on a Saturday afternoon, or manning the tasting room/kitchen on a Tuesday morning.
She has also seen plenty of changes sweep through the industry, she lists them and also gives examples with great candor.
1) Investment … Many people come into the industry from other industries and invest heavily in both the vineyards and bricks-and-mortar. It is impressive to think that from this industry's humble beginnings and now it's metamorphosis into the sophisticated industry that exists today.
2) Selection … The selection of wine styles, ingenuity, and creativity has certainly and undeniably skyrocketed.
3) Quality … I think those that started on a whim or without quality in mind have been culled out of the industry. Consumers are savvy, they know good wine and are willing to support it at whatever cost.
4) Consumer Commitment … Our time through COVID has helped, as the consumer turned to local product and delivery services. Committed and dynamic wineries were there with the energy and desire to keep our customers safe, building a loyalty that will last for decades and can only grow.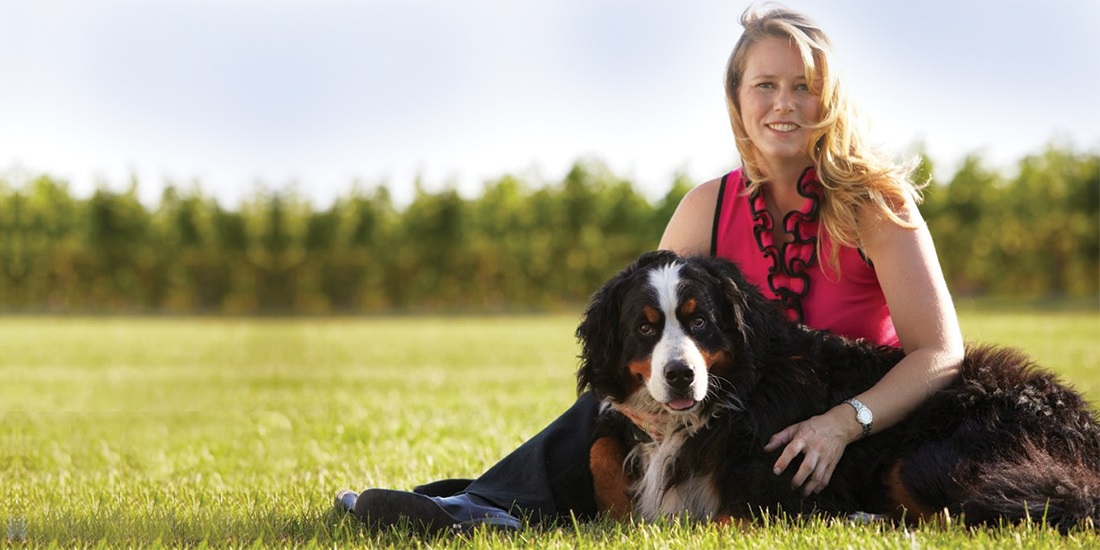 Sue-Ann is also looking towards the future of her company and the industry … Her industry thoughts are probably an article unto themselves, or best saved for a future podcast on Two Guys Talking Wine (this writer's podcast – a show she has been on a couple times in the past – episode 268 and 269). As for the Staff Winery: "a very fruitful future as the vineyards age, grow in size and our style becomes further refined."
Sue-Ann picks out three wines as the standouts of her portfolio: Vidal Icewine: her nickname is "The Ice Queen", "hopefully this name refers to the gorgeous, seductive ice wines that I always create and not my personality," Sue-Ann jokes.
Riesling, Loved by Lu, named after her grandmother, Lula: "this semi-dry Riesling is the best of both worlds, being dry enough to pair well with food like chicken and fish, yet sweet enough to enjoy on its own."
Bank Barn Baco Noir: "we do not use any oak at any point in the winemaking process to further elevate the berry/cherry notes of this wine."
On a personal note: Sue-Ann is a fan of Port wines, vintage Port mainly. "But a 20 or 30-year-old Tawny does the trick as well." Her winemaking love spreads to all varieties, but she has a special place in her heart for Cabernet Franc, "it has the heartiness to survive our winters, yet has the elegance to make gorgeously stunning red wines worthy of substantial age."
With new vines in her future and an illustrious past, Sue-Ann Staff Winery continues to be one to watch in Niagara.
Michael Pinkus is a multi-award-winning journalist as well as national and international wine judge. He is a freelance writer whose articles have appeared in numerous publication both in Canada and internationally.  He is also the sole writer for his eponymous website MichaelPinkusWineReview.com (formerly OntarioWineReview.com), and past-President of the Wine Writers' Circle of Canada (2010-2015).
You can also follow him two ways on Facebook: (Michael Pinkus