"There was a time in 2003," reports Louise Engel – half of the ownership husband and wife team at Featherstone, "just after David was named the 2003 Grape King, and Featherstone was designated Vineyard of the Year that we had to refer to him as Your Majesty. But that's all behind us now – Dave is the only person to have received both a Grape King title and Winemaker of the Year (Ontario Wine awards 2019)." Dave has also worked harvest in both South Africa (2016) and New Zealand (2007). But that is not the full story behind Featherstone Estate Winery … For that we need to go back to the mid-1990s when Dave (Johnson) and Louise owned a "food shoppe" in Guelph:

"We found that the more we became interested in food, the more we became interested in wine … It's a slippery slope!" Jokes Louise, "In 1992, Dave joined a wine making club and started making wine at home. This led to a visiting the vineyards in Niagara to purchase grapes and juice with fellow club members … Dave began entering amateur wine making competitions and doing well! [Back then] the road for amateur winemakers to turn professional had been paved by men like Jim Warren (Stoney Ridge Winery), Eddie Gurinskas (Lakeview Cellars), and Tom Muckle (Thirty Bench Winery) … in 1999, [the couple] bought 23 acres of fully planted vineyard on the Twenty Mile Bench and made a couple of hundred cases of wine. The concept from the beginning was to be completely vertically integrated – to grow our own grapes; crush and ferment them on site; and retail the finished goods out of the farmhouse door. An Old World model for sure, it is very rare for the guy who drives the tractor to also make the wine."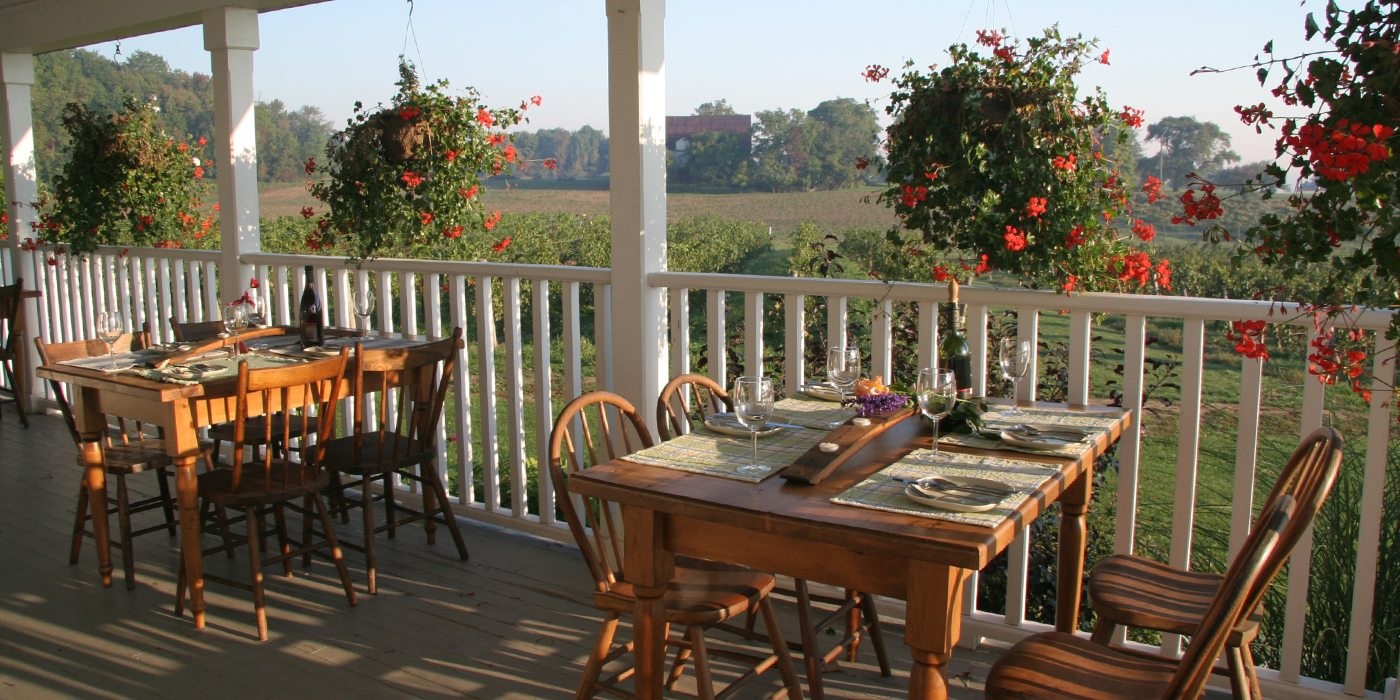 Today's those 23 acres house the winery and 20 acres of vines, in order of acreage: Riesling, Cabernet Franc, Merlot, Sauvignon Blanc, Chardonnay, Gewurztraminer and Pinot Noir.
"We have reached a level of success that brings us great joy and tremendous satisfaction," reports Louise. "We aren't looking to expand and become the next multinational conglomerate."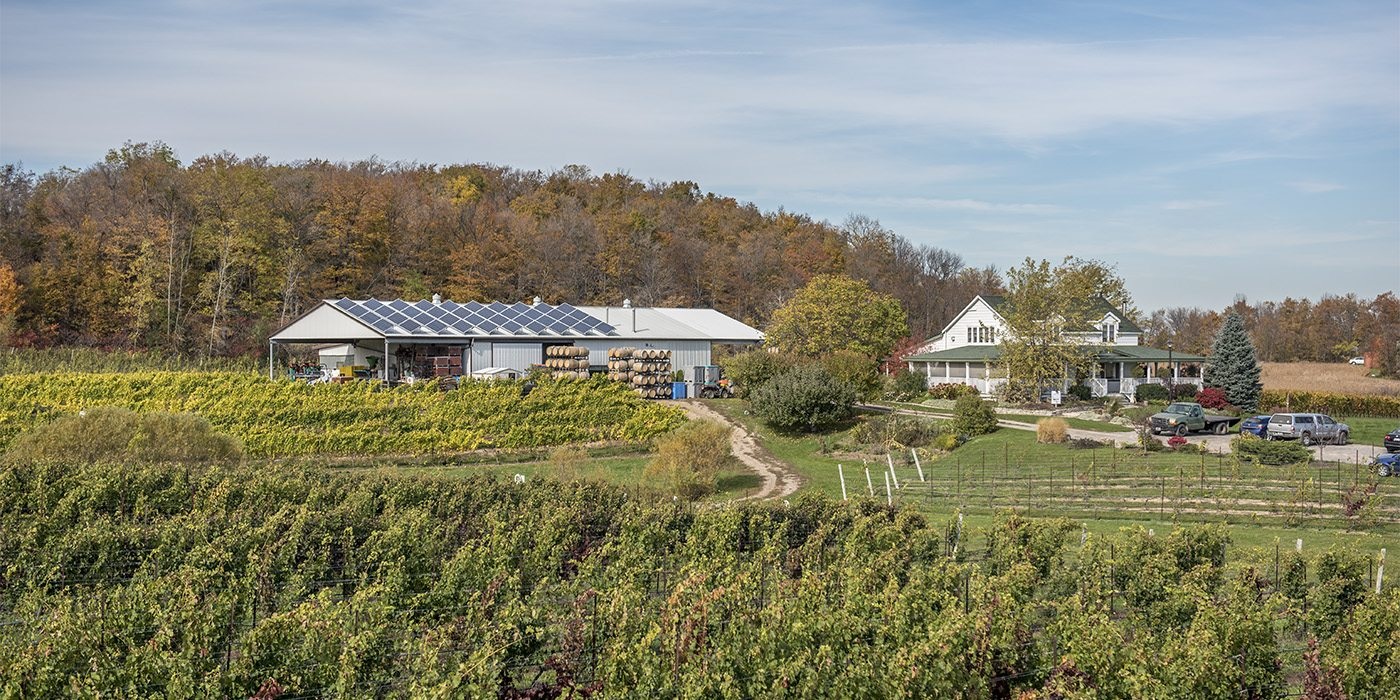 To reach their level of satisfaction you need a helping hand, and Featherstone is quick to give a shout out to those they admire: "Fielding and Henry of Pelham both come to mind immediately. Both are family owned and operated by very clever and astute people, who run successful wineries, but also work very hard pro bono to promote the industry and advance the profile of the excellent wines that we make here in Ontario." Louise continues to laud praise not just on specific wineries but the industry as a whole: "There is a sense of community here and understanding that the winery around the corner from us is not our competition… It is the winery across the border, in California or New Zealand that's our competition. When folks visit Niagara, they don't visit just one winery – they are visiting several wineries and the whole area is the destination. Every winery here has a vested interest in ensuring that each visitor has a memorable experience."
As for wines Louise enjoys, she is a huge Riesling fan, both personally and from what the winery produces, but is also quick to mention the top selling Cabernet Franc (available at the LCBO) and "extremely popular" Rosé. They also make some of the best traditional method sparkling made in Niagara, in very small batches, and the name harkens back to what the winery has brought to both Louise and Dave, "Joy".

With the industry in the midst of a change due to Co-Vid Louise has a takeaway for all those who love and have grown to love homegrown wines during the pandemic: "[people have realized the] importance of supporting local businesses … I am optimistic that there will be long-term beneficial effects on the Ontario wine industry, and a renewed enthusiasm for not only fine wine that are produced here in Ontario, but also in visiting and exploring the scenic and vibrant landscape that we call home."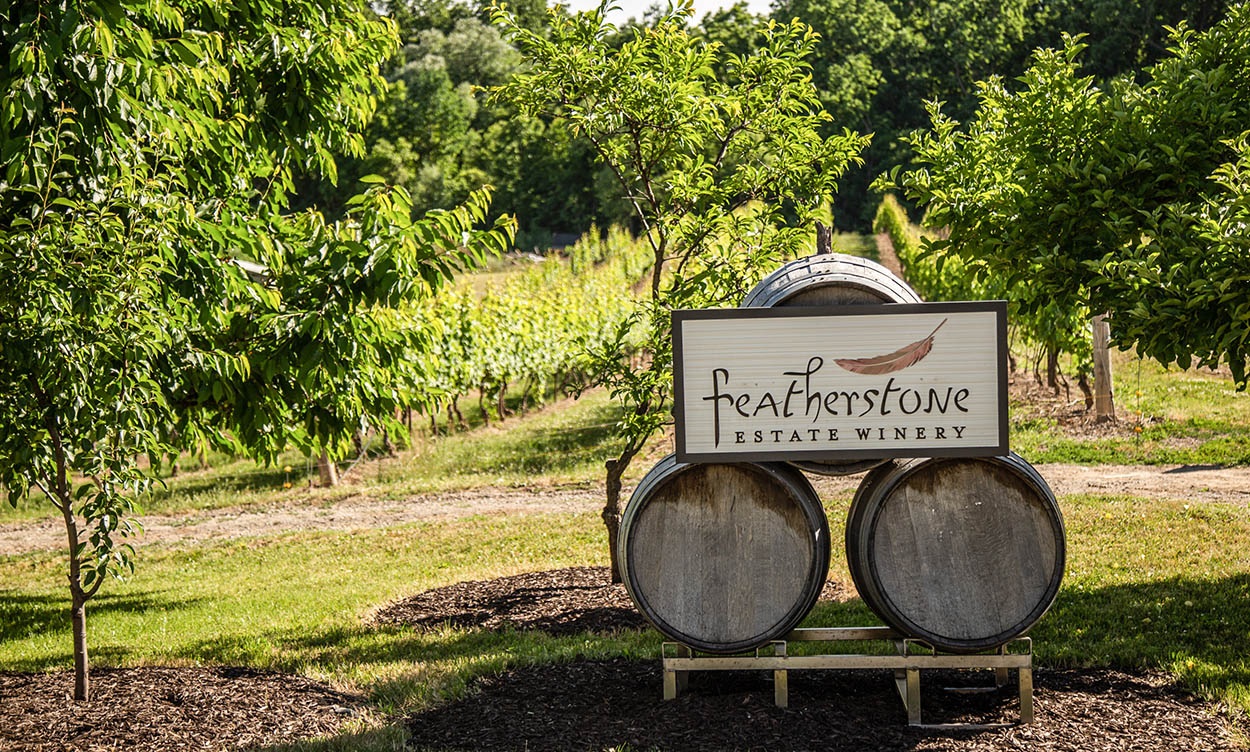 The road to a successful winery is paved with hardships, but once you achieve your "joy" you realize it truly was a road worth taking – Featherstone has a long gravelly driveway and is a road worth taking especially to taste their wines.
Top-selling wines according to the winery:
Riesling
Cabernet Franc
Rose
Featherstone can be found at
3678 Victoria Avenue
Vineland, Ontario
And on social media …
Facebook / Instagram – @FeatherstoneWinery
Twitter – featherstonewne
Michael Pinkus is a multi-award-winning journalist as well as national and international wine judge. He is a freelance writer whose articles have appeared in numerous publication both in Canada and internationally.  He is also the sole writer for his eponymous website MichaelPinkusWineReview.com (formerly OntarioWineReview.com), and past-President of the Wine Writers' Circle of Canada (2010-2015).
You can also follow him two ways on Facebook: (Michael Pinkus