Good Earth.
What is the Good Earth Wine Company, which was established in 2010 with its first vintage being 2008? Well let's start here: the Good Earth Wine Company is the brainchild of Nicolette Novak who opened the doors of the Good Earth Cooking School and Food Company in 1998 "as a unique agritourism destination".
"When we first opened there were only a scant handful of wineries in the area. We catered the opening of Angels Gate, Peninsula Ridge, Fielding Estates, Malivoire and were regular caterers at Jackson-Triggs and Thirty Bench. Eventually, we saw that there was an opportunity to combine our love of food and wine and a chance to do it on our own terms."

Today the winery sits on just under 10 acres of Cabernet Franc and Riesling vines.
It was the love of "food and wine and people" that got Nicolette started on opening a winery of her own, especially in Niagara, it just seemed logical: "having traveled a fair bit in Europe and in California, I loved what they were doing in their respective wine countries and believed that we had something really special here in Niagara!"
Nicolette's love of wine is all about "uncomplicated, well made, approachable, food friendly wines", which is why she loves Riesling ("Love the versatility that it allows") and Gamay ("the gateway wine for folks yet to discover the joy of red wine"); but her winery specializes in Cabernet Franc (hence why it is in the vineyard), it is also the base of their highly popular rosé sparkling wine.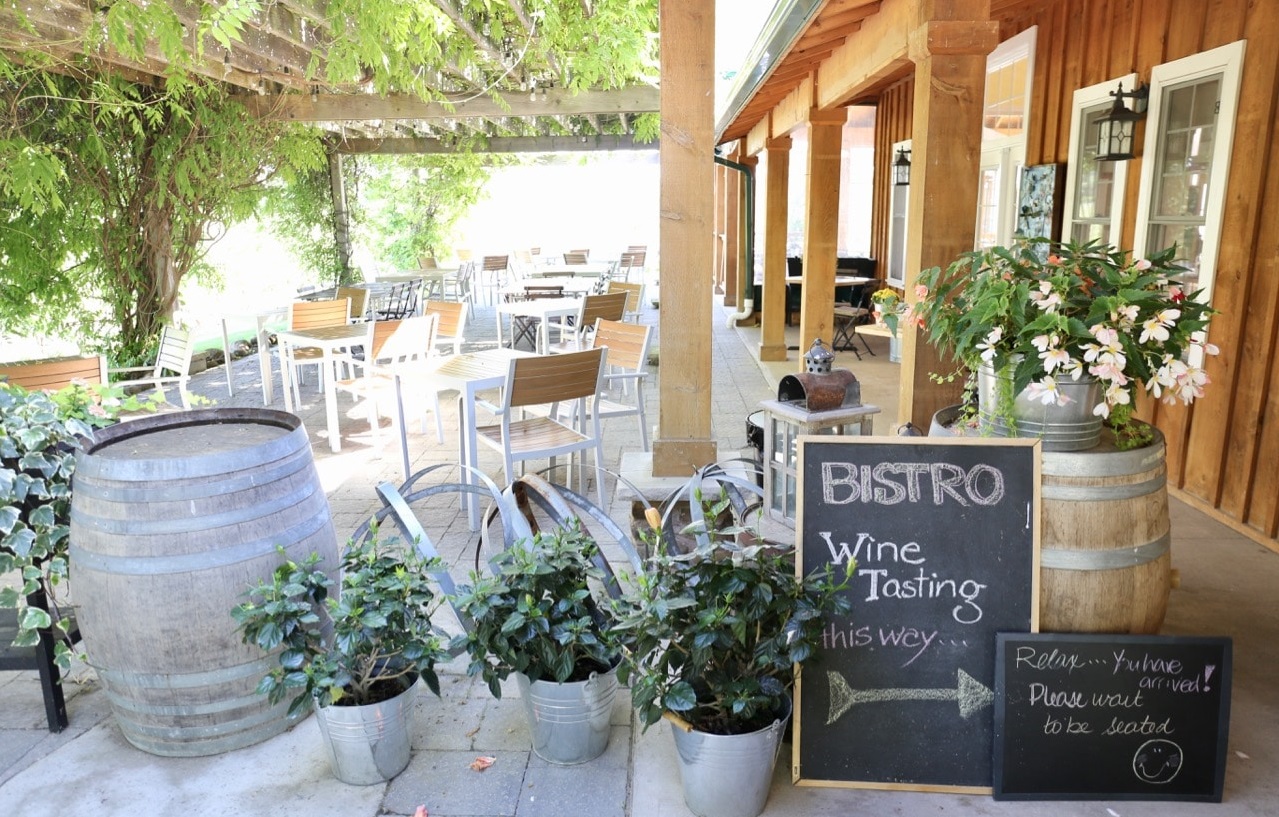 When talk turns to the winery's future Nicolette becomes very introspective: "[I] realize that there is a best before date for me personally. I believe that the Good Earth is a great brand offering a charming and authentic food and wine experience for locals as well as tourists … I don't have children so succession is an issue that is very much on my mind. This year has been a big reminder that life as we know it isn't a given, it's a gift. I hope that I will find someone in the future who will be able to take on the Good Earth, which has been my life's work, and take it to another level. And I hope that they will have as much pleasure from the journey as I have." She concludes

Turning back to the wines and wineries of the area that have made her journey so special, Nicolette singles out Fielding Estates: "Curtis and Heidi [Fielding] are great people, down to earth and always willing to lend a hand … They offer a great wine experience and make it easy for the neophyte to explore the world of wine." She also heaps praise on their winemaker Richie Roberts, before turning that praise to her own winemaker Ilya Senchuk, who also happens to be owner and winemaker of his own project, Leaning Post Winery, specializing in Pinot Noir and Chardonnay. "At the Good Earth he can have a little fun playing in another person's sandbox and with varietals and styles that he wouldn't do at his own winery. He is passionate, talented and I think he has done a great deal to elevate the quality of Ontario wines, and of course the Good Earth Wine portfolio. I consider myself very fortunate to have him on board."
As you can tell Nicolette isn't shy about talking to the accomplishments of others, nor in sharing her knowledge of those doing a great job to make Niagara a great wine (and food) destination … Of course, the Good Earth is one of those places as well.
Top selling wines according to the winery …
Sparkling rosé
Big Fork Red (Cabernet Franc / Pinot Noir blend)
Unoaked Chardonnay
The Good Earth Food and Wine Company can be found at
4556 Lincoln Avenue
Beamsville Ontario
And on social media …
Facebook: Good Earth Food and Wine
Instagram: @goodearthniagara
Twitter: @goodearthtweets
Michael Pinkus is a multi-award-winning journalist as well as national and international wine judge. He is a freelance writer whose articles have appeared in numerous publication both in Canada and internationally.  He is also the sole writer for his eponymous website MichaelPinkusWineReview.com (formerly OntarioWineReview.com), and past-President of the Wine Writers' Circle of Canada (2010-2015).
You can also follow him two ways on Facebook: (Michael Pinkus