iCellars
With a name like iCellars many people expect this winery to specialize in icewine – but aren't they surprised when they walk in the door and find out they are one of Niagara's premier wineries for big, heavy, premium rich reds … Which is exactly the way owner Adnan Icel wants it.
Started as a "career change and retirement project" in 2010, Adana Icel, an engineer by trade, and his wife Elif found themselves a "great empty piece of land that had great potential" and as one former winery owner and neighbour to Adnan once told me, "That guy is going to make amazing wines off that piece of land he's got." Those words were very prescient.
On his little piece of Niagara heaven (45 acres) he has planted 96% red varieties which are: Cabernet Sauvignon, Merlot, Syrah, Malbec, Cabernet Franc and Pinot Noir – with the other 4% being Chardonnay and Viognier.
Being such a newcomer to the industry "change" is not what Adnan has seen but he is much more about BEING the change, meaning that Niagara has opened its arms, and consumers have opened their wallets, for more "quality driven" wines and the industry has moved along with it. "We aim to make high quality, small lot wines that are world-class yet still affordable,' he says.

When asked about his favorite wines that he makes, and the ones he likes to drink, it's not a surprise that Adnan leans heavily red, "both answers are Cabernet Sauvignon."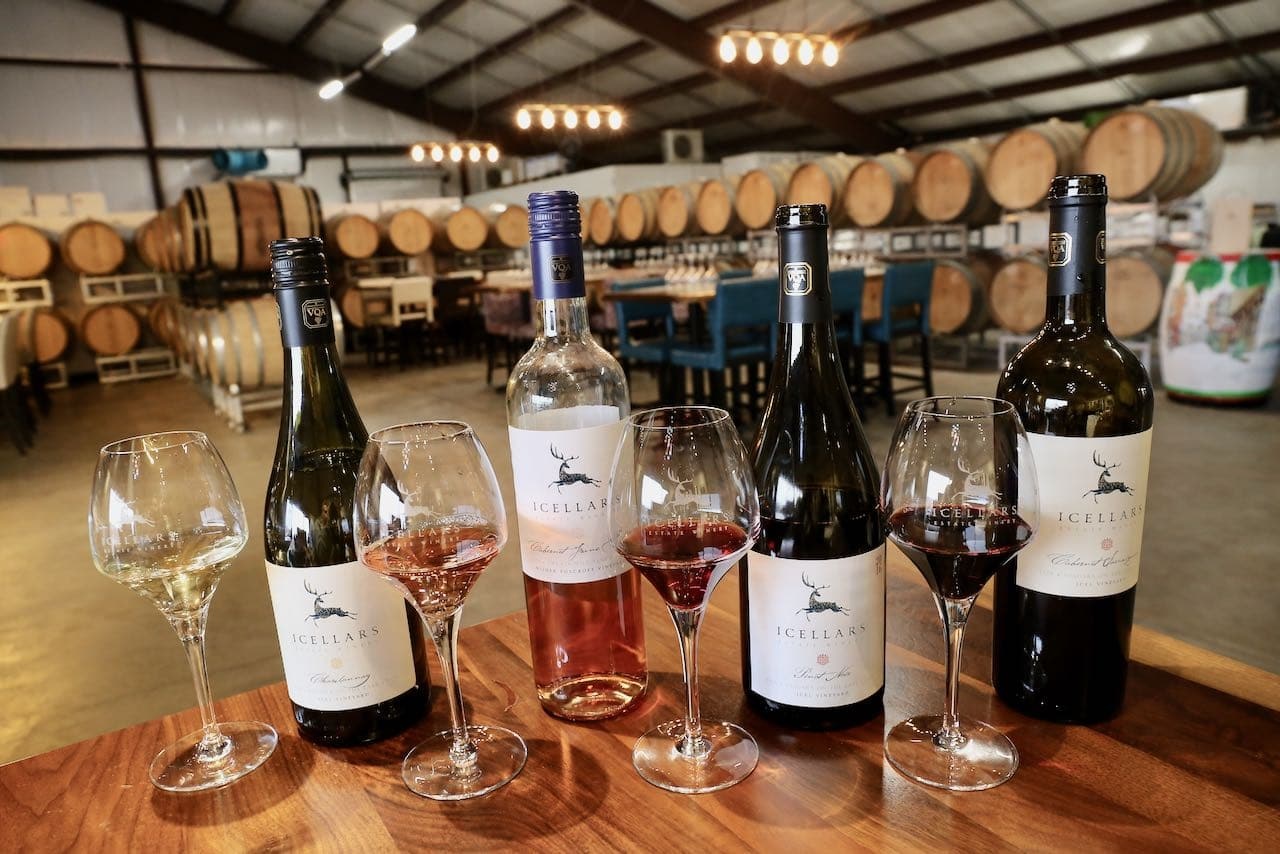 It's also no surprise the winery specializes in the type of reds that Adnan likes to drink: Cabernet Sauvignon, Merlot and Syrah – following the old wine maker/owner adage, 'make the wines you like to drink because you just might end up drinking them all yourself'.
The good news is iCellars will not be having that problem any time soon, as their wines have proven to be just what visitors to Niagara have been looking for – and will be for years to come, especially if Adnan keeps up the stellar job he has been doing.
Top wines according to the winery:
Red Blends (Reserve Red / Arinna / Wiyana Wanda)
Cabernet Sauvignon
iCellars can be found at…
615 Concession 5 Road,
Niagara-on-the-Lake
www.icellars.ca
And on social media at…
Instagram – @icellars_winery
Facebook – Icellars Estate Winery
Twitter – @FoolAnd60Acres
Michael Pinkus is a multi-award-winning journalist as well as national and international wine judge. He is a freelance writer whose articles have appeared in numerous publication both in Canada and internationally.  He is also the sole writer for his eponymous website MichaelPinkusWineReview.com (formerly OntarioWineReview.com), and past-President of the Wine Writers' Circle of Canada (2010-2015).
You can also follow him two ways on Facebook: (Michael Pinkus