KEW Vineyards – It's Really About the Bubbles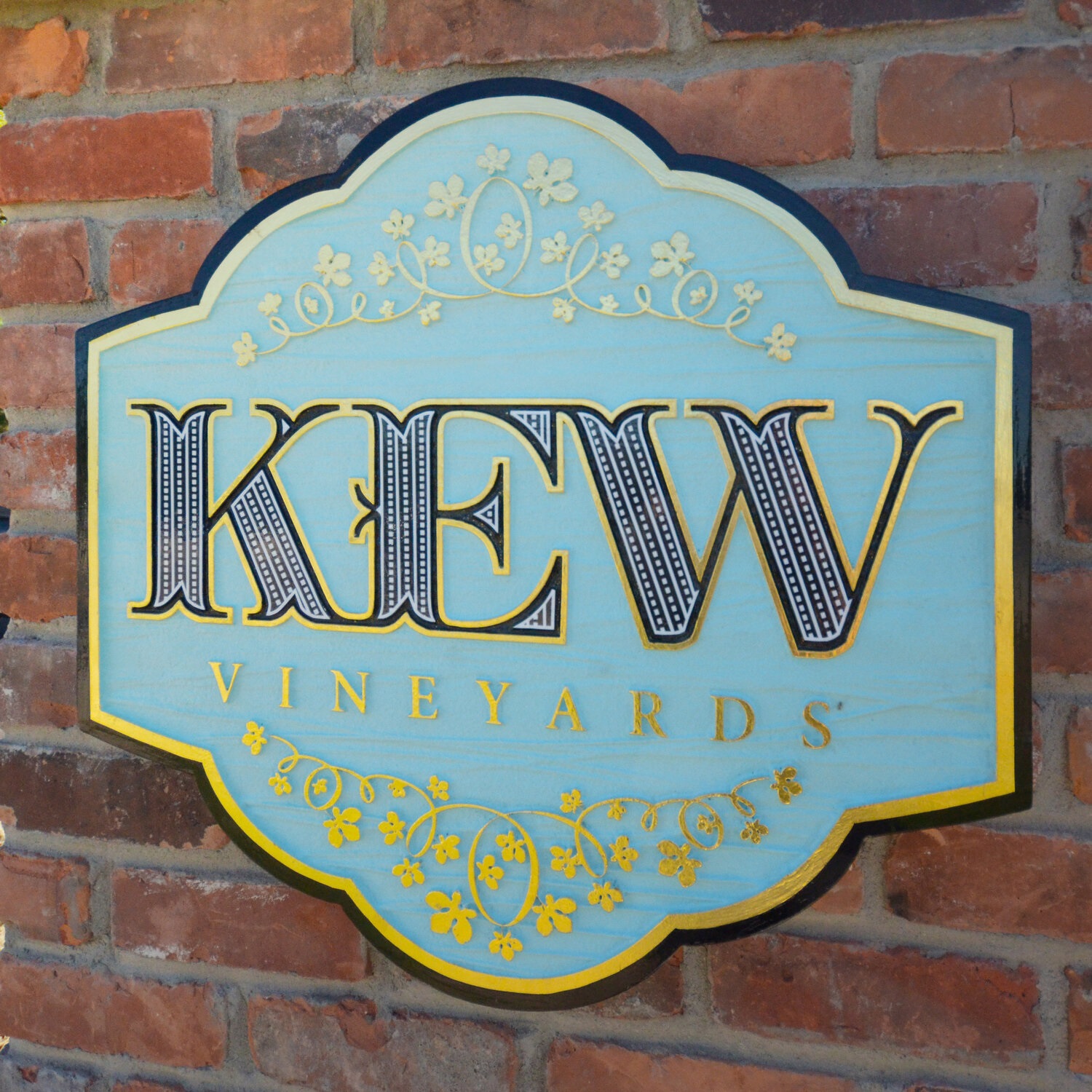 When you ask those in the know about sparkling wine in Niagara dash – or later the subject turns to KEW Vineyards – who have made sparkling a mainstay on, and the hallmark of, their portfolio.
The winery opened in 2013 (though their first vintage was in 2010) … With an 80-acre plot of land, of which 60 are planted. KEW Vineyards has built their reputation on making quality sparkling wines – at any one time there are a minimum of three different kinds on their tasting menu. "All our sparkling wines are incredibly popular at the winery, but the most popular of those would be the Rosalie, in the summer, and the Barrel Aged Blanc de Blanc, or the Tradition, in the winter. For whites, our most popular wine is the Marsanne / Viognier. For Reds, our most popular wine is our Soldier's Grant (which is a Cabernet blend)," says Liisa Elbers, KEW's Hospitality Manager.

Other claims to fame are their old vines Riesling and old vines Chardonnay "that are some of the oldest in the region", plus they make a white wine called "Marsanne" – for those unfamiliar with the grape, Marsanne is found in the Rhone Valley, but KEW has found a special place in their portfolio for this white variety and they have achieved quite the following for it – and that's the other thing KEW is known for – because everybody remembers a curious grape variety. "While we have made a strong case for "specializing" in Marsanne I believe it is important to note that we cannot be narrowed down to one varietal, we certainly do specialize in traditional method, sparkling wine production." And that truly is what most people remember about their visit to KEW: the amount of bubbles on their tasting menu.

As for the winemaking, it is done by Ontario's 2020 Winemaker of the Year (Ontario Wine Awards) Philip Dowell, who "hails from Australia" but it's his love for cool climate varietals that keeps him here in Ontario.
KEW Vineyards is located at …
4696 King StreeBeamsville, Ontario
And can be found on social media at…
Facebook – @kewvineyard
Twitter – @kewvineyards
Instagram – @kewvineyards
Michael Pinkus is a multi-award-winning journalist as well as national and international wine judge. He is a freelance writer whose articles have appeared in numerous publication both in Canada and internationally.  He is also the sole writer for his eponymous website MichaelPinkusWineReview.com (formerly OntarioWineReview.com), and past-President of the Wine Writers' Circle of Canada (2010-2015).
You can also follow him two ways on Facebook: (Michael Pinkus