The story of Konzelmann is not a unique one for a new world winery, but it is an interesting one – I was enthralled at the narrative the first time I heard/read it, let's see if you are too.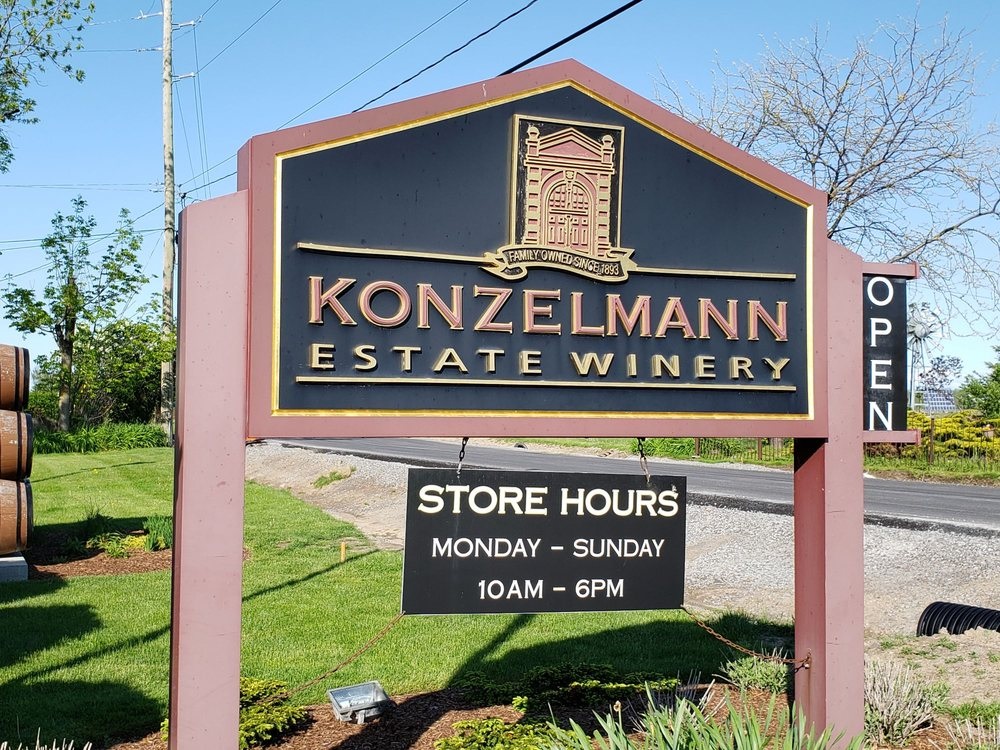 In a nutshell, here's how Herbert Konzelmann, a fourth-generation winemaker, ends up in Canada's Niagara-on-the-Lake owning 85 acres and the only lakefront winery in the area: "In the 1890s, Frederich Konzelmann, Herbert's great-grandfather, was a successful restaurant tour in Uhlbach, Germany, patrons were flocking for a taste of the house wine, and were surprised to learn of its origin. Frederich had been experimenting with homemade wine in the cellars of one of his restaurants, and in the spring of 1893, the people of Uhlbach were treated to their first glass of Konzelmann wine. Soon Frederich was making so much wine, he had grown too busy to continue managing his restaurants. He hung up his apron, sold the restaurants, and purchased new wine-making equipment. At its peak, Konzelmann [in Germney] produced 200,000 liters or roughly one-quarter of a million bottles, every year.

[Years later] demand for Konzelmann wine became too much for what German soils could produce. [By this time] Herbert Konzelmann had been in charge of operations for two decades and was looking for solutions. He took a hunting trip to British Columbia, in the early 1980s where stories of a fledgling wine country were emanating. Further investigation led him to the Niagara Peninsula. Herbert returned home and consulted with his father. After much deliberation, the potential of New World expansion seemed impossible to turn down, and Herbert set to work. In 1984, he packed up every, gathered his family and possessions and set off for Canada.
He purchased 40 acres of peaches at 1096 Lakeshore Road in picturesque Niagara-on-the-Lake, Ontario, and soon replaced many of them with vinifera plantings [the grapevines we make fine wine from today]. The winery opened its doors for business on April 9th 1988; and those peaches did not go to waste, as many of them were fermented into Konzelmann's famous Peachwine. Herbert purchased a second vineyard in 1997 and in 2006 the southeastern corner of the vines were removed and work began on the observation tower and retail boutique."
Today Herbert still owns the only lakefront winery in Niagara-on-the-Lake and continues to make the wines: "winemaking has always been in my blood," the 83-year-old Herbert says, "It's much more than just a job for me. It's an interest, a passion and a legacy."
Being from Germany Herbert does love himself that German staple grape: Riesling. "We [make] three here – dry, sweet and a unique ice wine." But he also has a love for another highly Germanic grape (though maybe lesser known as such by the public): Pinot Noir … "I am very proud of our Pinot Noir. It takes on classic German characteristics: light, soft, delicate and fruit-forward." He concludes by saying, "Pinot Noir is a very difficult grape to grow but I am so proud what we do with it."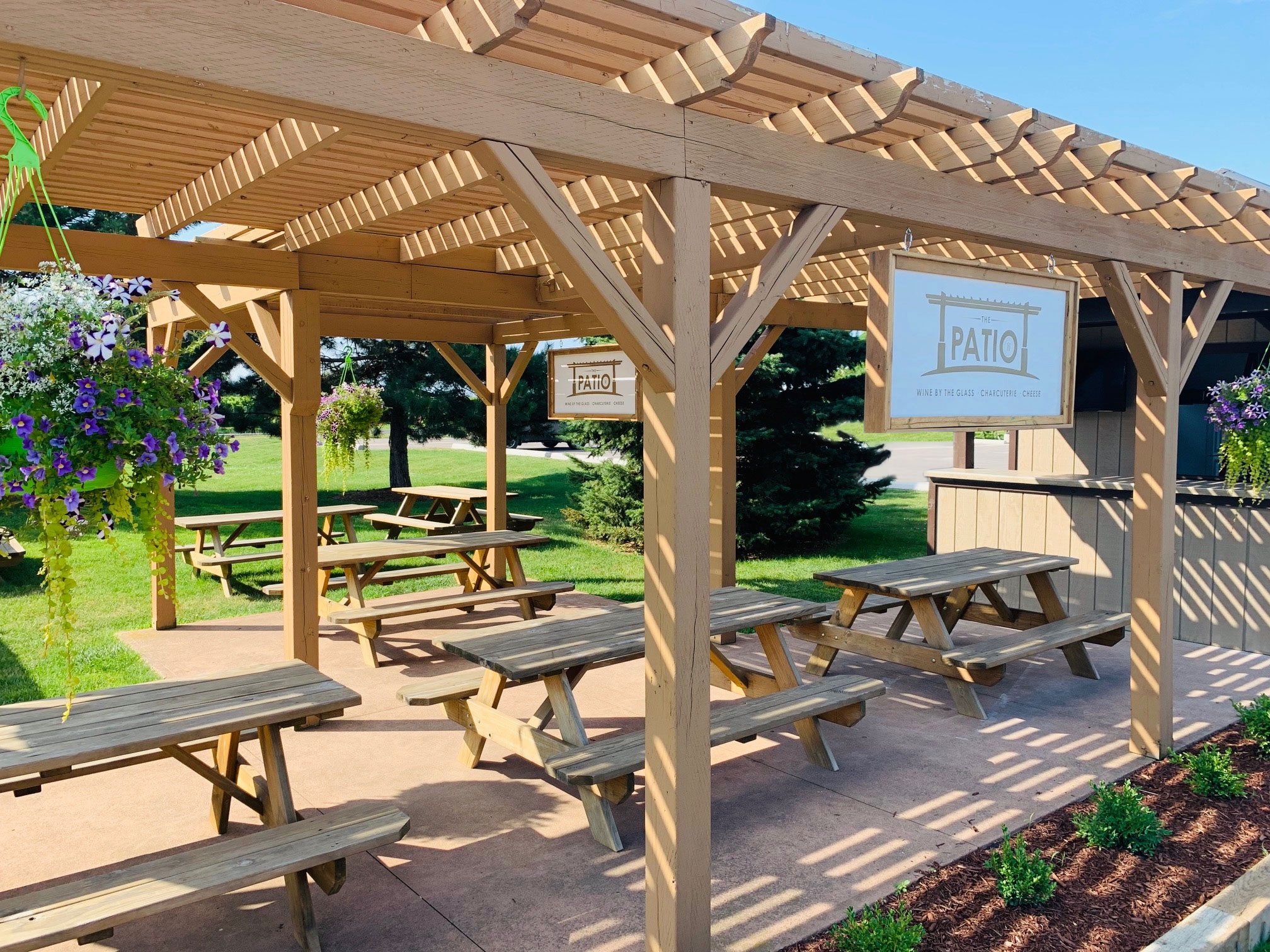 The guest experience is also very important at Konzelmann: "before wine had always led in terms of messaging, but we are finding the guests visiting the winery are eager to learn about the history, process, etc. – looking for an engaging and memorable experience. Building these relationships equates into long-term and loyal customers."
Herbert has been in the industry a long time, so he seen a lot of changes, met a lot of people and the two that stand out to him are the late Karl Kaiser (of Inniskillen fame) and Brian Schmidt (of Vineland Estates): "Karl was one of the first people I remember meeting in Canada. He was passionate, hardworking and a good friend. Brian Schmidt is also someone I have great respect for. I have known Brian for a long time and commend him for his continued voice in support of our industry."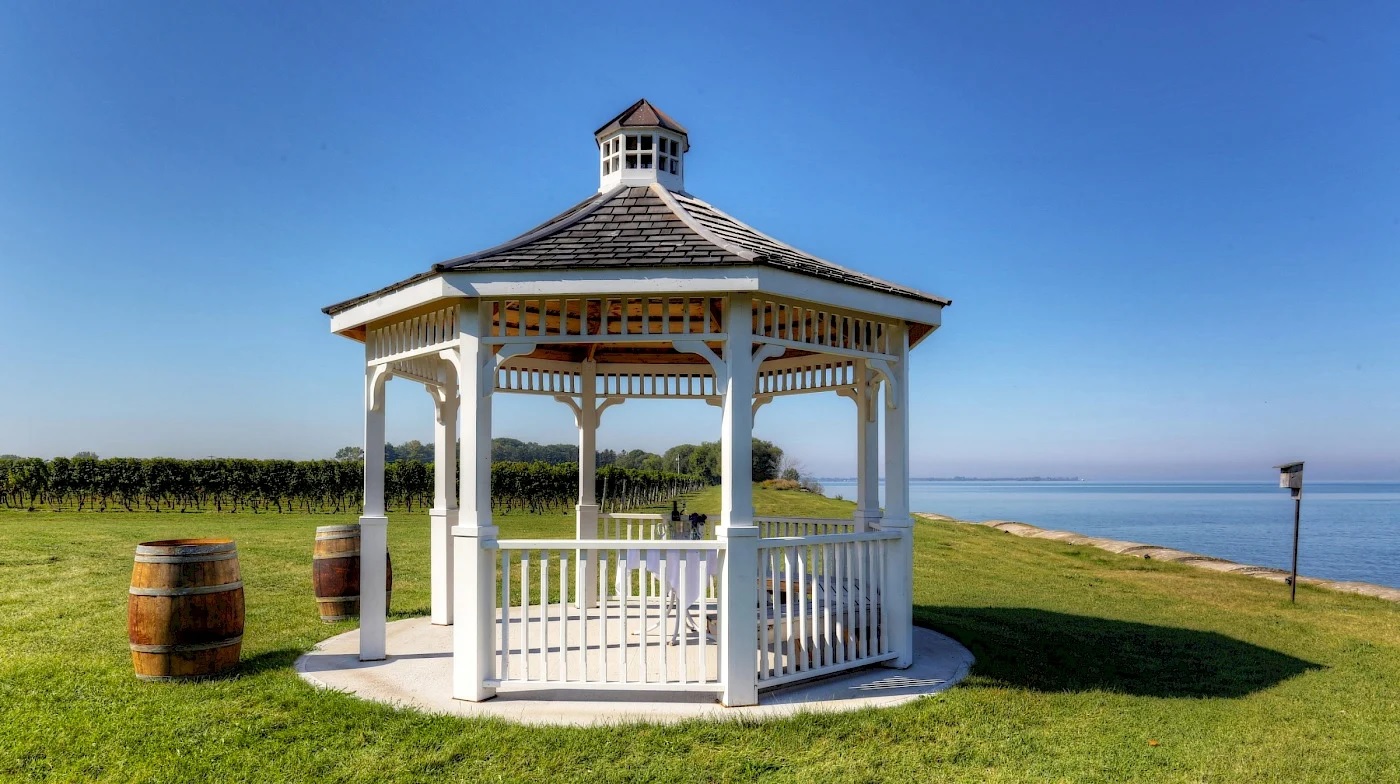 Herbert's passion for the wine industry is unmatched and his joie-de-vivre is infectious – having spent an afternoon with him a few years ago you could tell he had no intention of slowing down or retiring anytime soon – he'll spend his last days in the vineyard amongst the vines or in the cellar amongst his wines. Kudos to him for that kind of dedication and … what else can you call it: passion.
Top selling wines according to the winery:
Chardonnay
Cabernet Sauvignon
Peachwine
Konzelmann can be found at
1096 Lakeshore Road
Niagara-on-the-Lake, Ontario
And on social media they can be found at
Facebook / Instagram : @konzelmannwines
Twitter: @Konzelmann
Michael Pinkus is a multi-award-winning journalist as well as national and international wine judge. He is a freelance writer whose articles have appeared in numerous publication both in Canada and internationally.  He is also the sole writer for his eponymous website MichaelPinkusWineReview.com (formerly OntarioWineReview.com), and past-President of the Wine Writers' Circle of Canada (2010-2015).
You can also follow him two ways on Facebook: (Michael Pinkus