The story of The Lakeview Wine Company begins with a 13-acre vineyard turned winery on the Beamsville Bench started by Eddie Gurinska and his wife Lorraine, as a retirement project, back in 1986. "Back then they planted hybrid varieties like Baco Noir and Vidal, expanding 3 years later into planting vinifera varieties like Cabernet Sauvignon, Chardonnay, Merlot and Pinot Gris," reports Scott McGregor (Winemaker). "In 1991, they opened Lakeview Cellars Estate Winery Limited as one of Niagara's first cottage wineries, [they] established a name for [themselves] early in the Niagara wine industry, by crafting big, bold reds and aromatic whites. In 2001 [they] sold a majority interest to Diamond Estates and in 2003 Eddie retired as winemaker."
The winery moved from the Beamsville Bench to Niagara-on-the-Lake under the banner of Diamond Estates; but it did not stay that way – as there was one more chapter left for the Lakeview name. In 2017, "with the opening of our new retail and tasting centre in Niagara-on-the-Lake," says McGregor, "we ushered in an exciting new future, while at the same time honoring a key piece of our history; the official name change occurred on the 25th anniversary of Lakeview Cellars in October 2016."
Today, Lakeview Wine Company along with their new retail space and large production facility sits on 22 acres on Highway 55 in Niagara-on-the-Lake, where they grow Muscat Ottonel, Riesling, Gamay Noir, Cabernet Franc and Vidal. They also bring in other fruit from a number of local growers throughout the Niagara region. As for Scott, he has been in the wine industry for 25 years and has seen much change in the Niagara industry … He started out working at Hillebrand Estates (now Trius Winery) watching JL Groux (now winemaker for Stratus), learning his philosophy of "patience in both the vineyard and the barrel is essential in every way to making great wine in the end."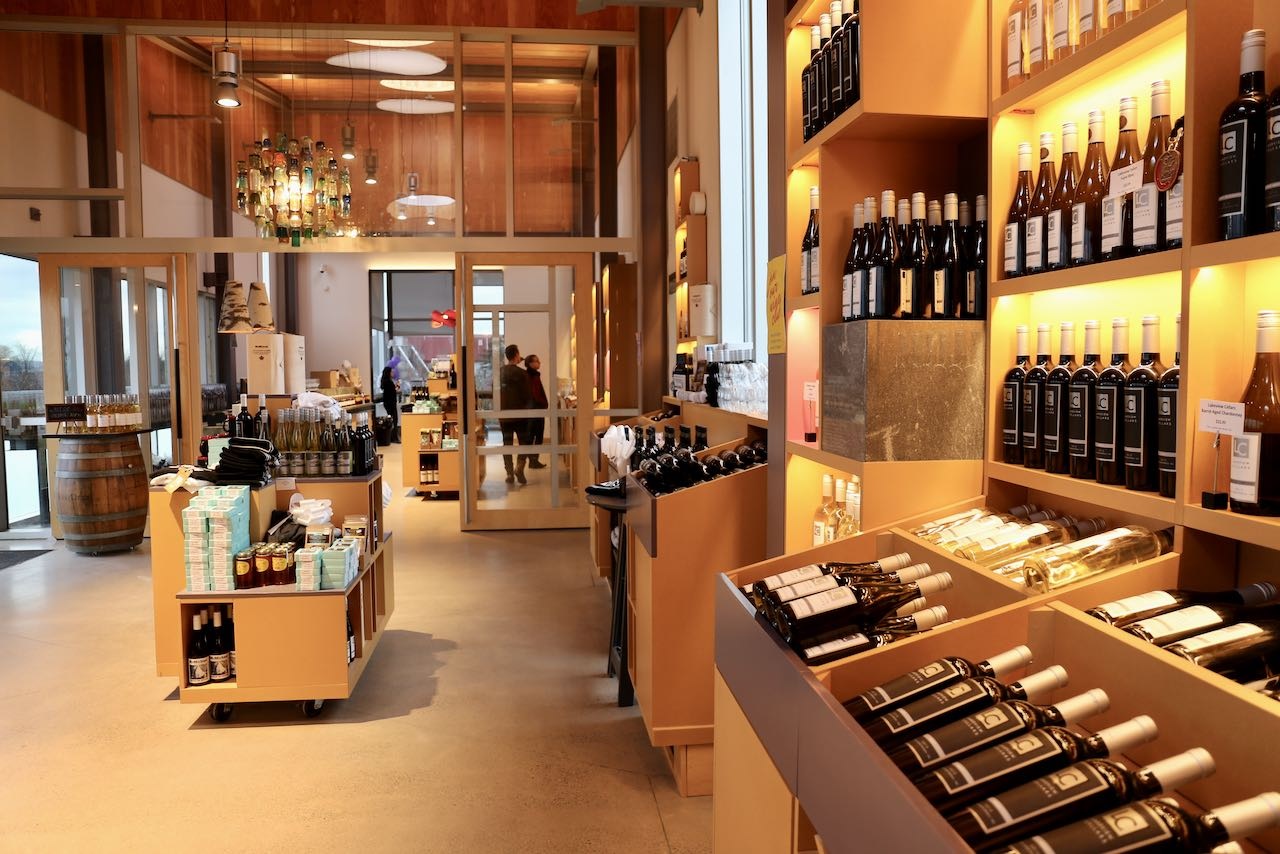 Scott notes that the growth he has seen through his 25 years is "staggering. The number of wineries in the Niagara region has increased substantially and I am constantly impressed by the expansion of vineyards and wineries in non-traditional growing regions of the province." When pressed to talk about his favorite wine, he defers instead to talk about the grape variety he is most impressed with "I am very happy with what we are doing with Sauvignon Blanc … We have been finding very diverse and unique characters that are consistent to specific vineyards in the last few years." Which bodes well for the variety in Niagara going forward.
Today Lakeview's output, while much larger than what Gurinska had envisioned for himself, does not stray far from what Eddie was known for: Big Bold Reds. "The largest volume of fruit received [during] harvest being from the traditional Bordeaux varieties of Cabernet Sauvignon, Cabernet Franc and Merlot. We constantly produce and sell more red than white in every vintage, which I think is unique in comparison to most Ontario wineries." Winemaking at Lakeview falls under the keen eye of Scott McGregor, who took over the role of winemaker for EastDell Estates (another Diamond brand) in 2003 … In 2005 EastDell was incorporated into the Diamond Collection of Wineries and Scott took over the entire portfolio in 2008. So these days – when you are drinking anything with the name Lakeview, EastDell, Serenity, 20 Bees and / or a few other labels, you're tasting Scott's work.
Best-selling wines according to the winery…
EastDell Black Cab
Lakeview Cellars Viognier
Serenity Pinot Noir Rose
Lakeview wine company is located at:
1067 Niagara Stone Road
Niagara on the Lake, Ontario
Lakeview can be found on social media …
@lakeviewwineco
Facebook, Instagram and Twitter
Michael Pinkus is a multi-award-winning journalist as well as national and international wine judge. He is a freelance writer whose articles have appeared in numerous publication both in Canada and internationally.  He is also the sole writer for his eponymous website MichaelPinkusWineReview.com (formerly OntarioWineReview.com), and past-President of the Wine Writers' Circle of Canada (2010-2015).
You can also follow him two ways on Facebook: (Michael Pinkus