Little Beasts Brewing Co.
By Robin LeBlanc
One of the things I love so much about the rise of craft beer here in Ontario is that it's not just limited to the big cities and you can find a brewery literally anywhere. The smallest of towns can have several breweries and chances are extremely good that you'll get to try some award-winning beer from a brewery you won't find in your local bar or LCBO.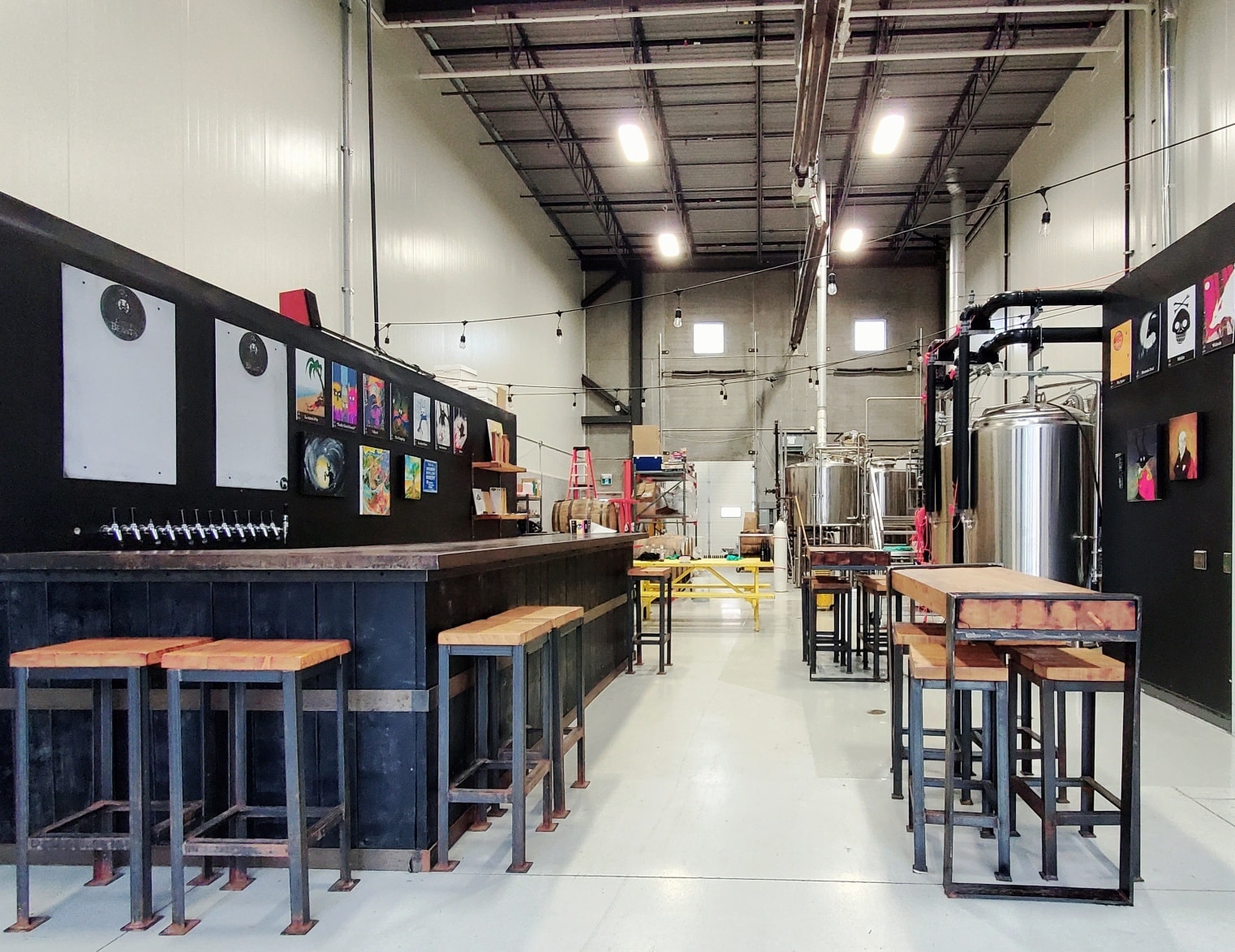 Little Beasts Brewing Co. is one of those breweries and a testament to the concept of hard work paying off. Based out of Whitby, the brewery itself looks somewhat unassuming at first, but inside you'll find what has been regarded as some of the best beers in the province made by one of its most creative and ambitious brewers.
Brewmaster Erin Broadfoot is a talented brewer trained at the internationally renowned Siebel Institute. Her past life was in chemistry, microbiology, and naturopathic medicine and eventually the lure of brewing her own beer called to her and she began to take part in the homebrewing community, entering competitions, meetups, and even appearing on panels discussing the joys of brewing. Eventually she sought to turn pro and began working for several breweries including local Whitby spot 5 Paddles Brewing Company, where she managed to show off some of her incredible talent and adaptable nature in going from brewing at home to brewing on a professional system.
Through her hard work she gained recognition for her brews and decided to take things to the next level, where she would be able to brew the beers she wanted instead of someone else's. After a long time of planning and overcoming many hurdles that included the standard government red tape and setting up a system, Little Beasts Brewing Co. officially opened their doors in October 2017.
When one starts a brewery they are taking a chance. They're essentially risking it all on the possibility that their beer is not only good, but something the general public would actually enjoy. Thankfully, all concerns about the quality of the beer were effectively laid to rest when Little Beasts quickly became a runaway hit, winning multiple awards for their beers year after year, becoming a social hub for the local community, and being a voice for social justice both in the world and in their own backyard.
The beers themselves are a delight. From a number of saisons and Belgian styles to imperial stouts, west coast IPAs, and pilsners, Little Beasts has a wide selection of beers available including plenty of one-offs and seasonals to shake things up a bit. Broadfoot does a great job of showing her range of diverse styles and her creativity by giving them their own unique flair in their flavour.
Speaking of creativity, you can't talk about Little Beasts without also talking about the fun and cartoonish label designs made by artist Keir Broadfoot. Each beer label is different, often delving into different styles entirely, from intricate lines and cartoonish figures to outright paintings. But all the while the distinctive Little Beasts figure, a pitch black figure with piercing white eyes, is present. What's more the art style, particularly the uniquely dark logo, is available on lots of merch available at their online store.
Like all breweries throughout the pandemic, Little Beasts has been met with challenges. The tap room is obviously not being used and the logistics of sorting out deliveries have been a bit of a pain for everyone. Nevertheless, Broadfoot has been pushing through it and overcoming what obstacles come her way (something that as an experienced obstacle course runner she is accustomed to), and the brewery is proudly offering a wide range of beers for sale through local delivery, province-wide shipping, and at the brewery itself.
In the end, if you'd like to see a brewery with a wide range of creativity throughout from their beers to their art and want to support one of the Ontario beer industry's kindest and most brilliant minds, you'd owe it to yourself to pay them a visit.
And when trying your beers at home, don't forget to play it safe and use a Not Your Child Corp breathalyser!
A 6-Pack of Little Beasts Beers to Check Out:
Valkyrie New England Pale Ale ($5.00)
A smooth and hazy pale ale with hints of tropical fruit like mango and passionfruit.
Morbach Pilsner ($4.00)
An easygoing beer with an unforgettable label, the Mobach is crisp and clean Czech pilsner with slight grassy notes and a bit of malt breadiness.
Belgian Nihilist Imperial Stout ($8.50)
A very unique take on an imperial stout fermented with saison yeast and including lactose. Notes of chocolate and coffee are up front, but the creamy marshmallow sweetness and distinctly Belgian esters dancing in the background make this one stick out.
Freyja Imperial Saison ($11.00)
This saison has been aged in chardonnay barrels which give the beer some lovely wine and oak notes that lend well to the other flavours of clove and coriander with an ever so light dried fruit character. At 9.5% ABV though, be sure to watch yourself!
Television Shepard Milk Stout ($5.00)
Drink! Your! Television! This delicious milk stout has a nice sweetness to it, with notes of dark chocolate and coffee making for a delicious winter brew.
Mountain Devil West Coast American IPA ($6.00)
Definitely a favourite among the hopheads, expect dank notes of citrus and pith with a decent caramel malt backbone.
Little Beasts Brewing Co. is located at:
2075 Forbes Street, Building B Unit 4
Whitby, Ontario
L1N 9X1
Web Site: littlebeastsbrewing.com
Robin LeBlanc is an award-winning drinks columnist, author, and beer judge. Since first starting her blog The Thirsty Wench in 2011, she has gone on to write for numerous publications, has co-written two editions of The Ontario Craft Beer Guide, a book detailing the many breweries of the province, and is co-host and organizer of the very successful podcast The Ontario Craft Beer Guide the Podcast, where she regularly provides news and insights into the goings-on of the Ontario and international beer world. 
You can follow her on Twitter at @thethirstywench