The history of Pillitteri starts way back in 1988 when unbeknownst to soon-to-be winery and vineyard owner Gary Pillitteri, his son Charlie entered a bottle of his homemade icewine into a local competition where it took home an award … It was then and there that Gary realized that his passion could become his vocation and was the final push required to move from farmer and grape grower to winemakers and winery operators.
"Winery founder Gary Pillitteri comes from a grape growing family. As a child in the old world, he was exposed to his family's vineyards and grew up with a love of the wine industry … As his family farm in Niagara grew, he began planting vineyards and was ready to convert the property to a full winery and vineyard in 1991-1992 for the grand opening in 1993," reports marketing and media manager Jeff Letvenuk. "The estate consists of five vineyards, the first was planted in 1988 by Gary himself. Additional estate vineyards have been planted over the decades, with the most recent property planting of Amarone grape varietals in 2009 … Pillitteri currently has 185 acres of vineyards with plantings of Cabernet Franc, Vidal, Gewurztraminer, Riesling, Pinot Grigio, Merlot, and Cabernet Sauvignon, representing the majority of the 14 varietals planted."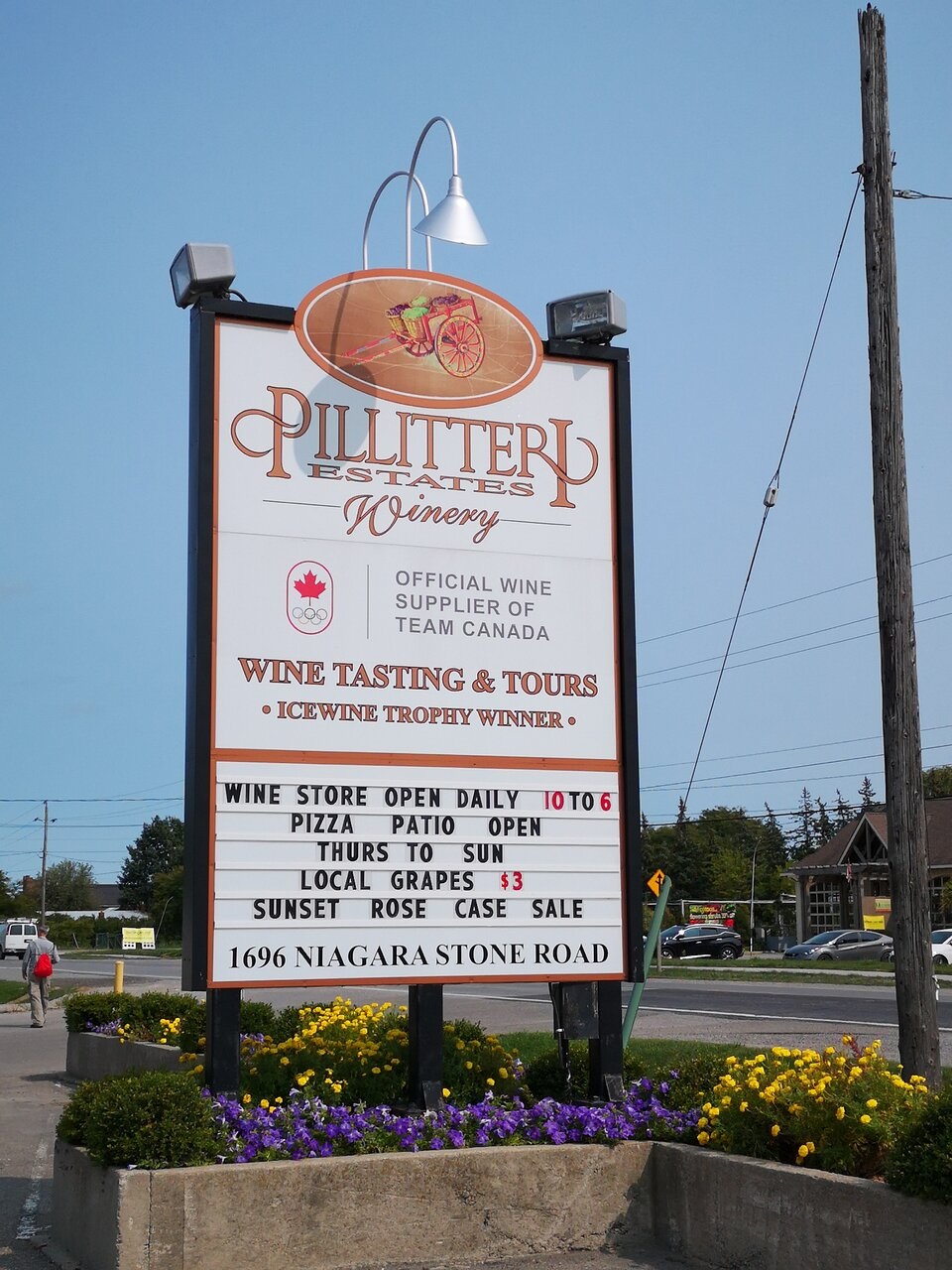 Over the years, Pillitteri, has become a leader in the production of icewine, to such a degree that over 55% of their production is in the sweet nectar of Canadian winter, they have also made a number of different versions of icewine using very unconventional grapes like Shiraz, Chardonnay and Cabernet Sauvignon – but they are also known for making a variety of other wines like their aromatic white fusion of Riesling and Gewurztraminer (aptly named Fusion) and their passion for Cabernet Franc-based wines is also at the forefront of their red program. They are also currently the only Ontario winery to successfully create an Amarone-style wine (using the dried grapes process called "appassimento") using the main three varieties used in the making of that wine in Italy (Corvina, Rondinella and Molinara) grown right here in Ontario soil.
Since opening their doors in 1993 a lot has changed in the industry: "[it] has grown dramatically. Many new wineries have emerged … The quality of Ontario wine has greatly improved across the board [and] global recognition for Canadian wine has also improved," says Jeff, and while looking back is important it's what happens moving forward that is of greater interest: "Direct to home consumer sales is the future, wine club programs, online sales and selling wine directly to Canadians is our plan."

In closing I asked Jeff his favorite Pillitteri wine, and this is where we meet in our opinions of Pillitteri's best grape: "… our Exclamation Cabernet Franc, particularly the 2012 vintage. It was robust and delicate at the same time. A perfect example of what Ontario Cabernet Franc is capable of being. I was also so proud of this wine because it showed so well on the world stage. Anywhere I tasted it with customers … The reaction was the same, amazement that Ontario can produce such quality wine. It aged so well, I only wished I still had more in my cellar."
Which is another aspect of Ontario wine that is rarely spoken about, the age-ability of our wines, especially in those good years; but that's a topic for another time.
Top wines as recommended by the winery:
Vidal Icewine
Cabernet Franc (in any form)
Gewurztramner / Riesling Fusion
Michael's Top Selection …
Pillitteri 2015 Fruttaio, Appassimento Riserva Famiglia
Now here's a first in the realm of Canadian appassimento wines, the use of the authentic/traditional Italian Veneto varieties: Corvina (50%), Rondinella (35%), Molinara (3%) with some Merlot added in for good measure (12%) with 16% alcohol backing it up and an average of 2 years in barrel for each variety. What a treat this has turned into: the sweetness kicks in on the nose while the acidity kicks ass on the palate making the wine feel lighter than it has any right to be. Lots of cherry and white pepper with plum, mocha, blackberry and so much more …. This bottle has time on its side (say 10+ years) and it's thoroughly enjoyable with a tannin rich finish that will smooth with time – it's not cheap but damn is it ever good. Price: $98.00 – Rating: ****+
Pillitteri Estates Winery is located at …
1696 Niagara Stone Road
Niagara on the lake, Ontario

They can be found on social media on:
Facebook / Twitter / Instagram : @Pillitteriwines