Ravine Vineyard.
Not often do you hear about a winery starting up to stop something else, but that seems to be one of the driving factors for the start of Ravine Vineyard, according to Paul Harber (proprietor) whose family has owned the land since 1867: "The decision was made to create a winery to keep it free from imminent urban development." I the hopes of doing just that they planted the vines in 2003 and opened their doors in 2008. Since then they have made a name for themselves for both wine and culinary with a restaurant and bakery also on the property.
The make-up of the farm is 34 acres, planted mainly to Cabernet Franc, Riesling, Chardonnay, Cabernet Sauvignon and Merlot, they are certified organic and because of their position away from the river and surrounding bodies of water they are one of the warmer sites in Niagara plus they have a unique soil profile and topography. But Ravine isn't happy to just sit back on their laurels, they are always striving to enhance their farm to table experience, develop their wine portfolio and create "the most memorable events with the utmost quality and professionalism possible."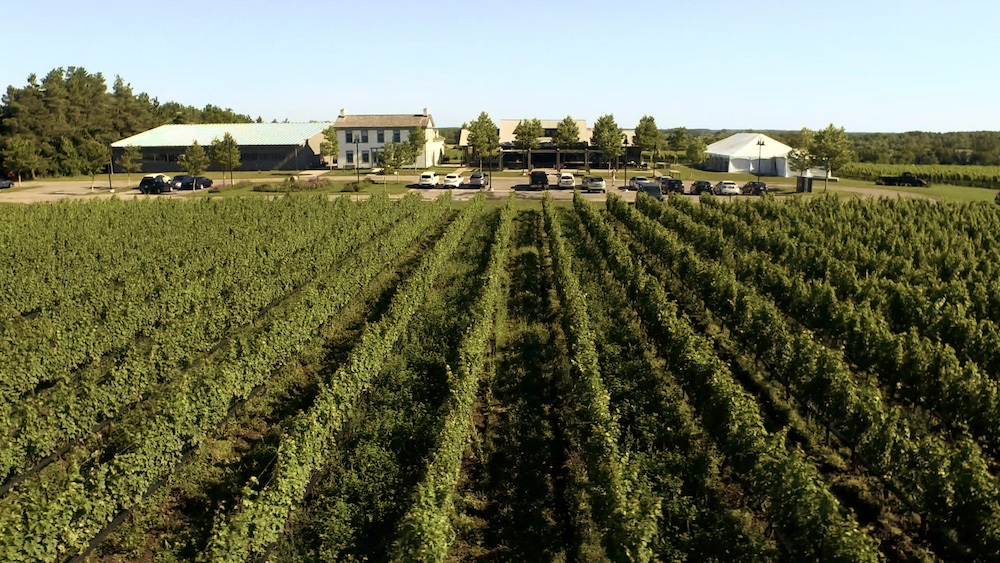 These days the winery specializes in Cabernet Franc, Chardonnay and Riesling – but quietly they are also growing "some stellar Merlot" according to winemaker Lydia Tomek, who has been the winemaker here for 2+ years. "[She] has been making wine for the last 18 years and started off as one of the first female winemakers in the area," reports Paul with pride. "over the years she has garnered many awards and has developed her own style of creating focused, quality driven wines."
Ravine really has an affinity for Cabernet Franc calling it a "rising star in Niagara" as well as affirming that it has an "important role in many of the blended reds in the area."
The Niagara landscape has changed since Ravine opened their doors over 12 years ago. Paul jokes about their bakery's success and how the donuts have seen a surge in popularity: "We used to make them every now and then but because of demand we make them every day – we're now a donut shop with a winery," he says referring specifically to their Boston Cream donuts.

But in all seriousness (not that those donuts are anything to laugh at – I've personally had the jelly filled and they are to die for) – but Paul put the winery experience Ravine provides like this "generally, we are finding our consumer base is focused on balance, quality and sustainable farming. The amount of wineries and offerings have grown, which keeps everyone on their toes, to provide amazing experiences for everyone."
Ravine is definitely one of your must stops when heading to Niagara-on-the-Lake… And not just for the donuts.
Best-selling wines according to the winery …
Ravine Cabernet Franc
Meritage
Ravine Sauvignon Blanc
Ravine Vineyard is located at …
1366 York Road
St Davids, ON
Ravine can be found on social media…
Facebook – @ravinevineyardestatewinery
Twitter & Instagram – @ravinevineyard
Michael Pinkus is a multi-award-winning journalist as well as national and international wine judge. He is a freelance writer whose articles have appeared in numerous publication both in Canada and internationally.  He is also the sole writer for his eponymous website MichaelPinkusWineReview.com (formerly OntarioWineReview.com), and past-President of the Wine Writers' Circle of Canada (2010-2015).
You can also follow him two ways on Facebook: (Michael Pinkus