Today We Feature Spearhead Brewing Co.!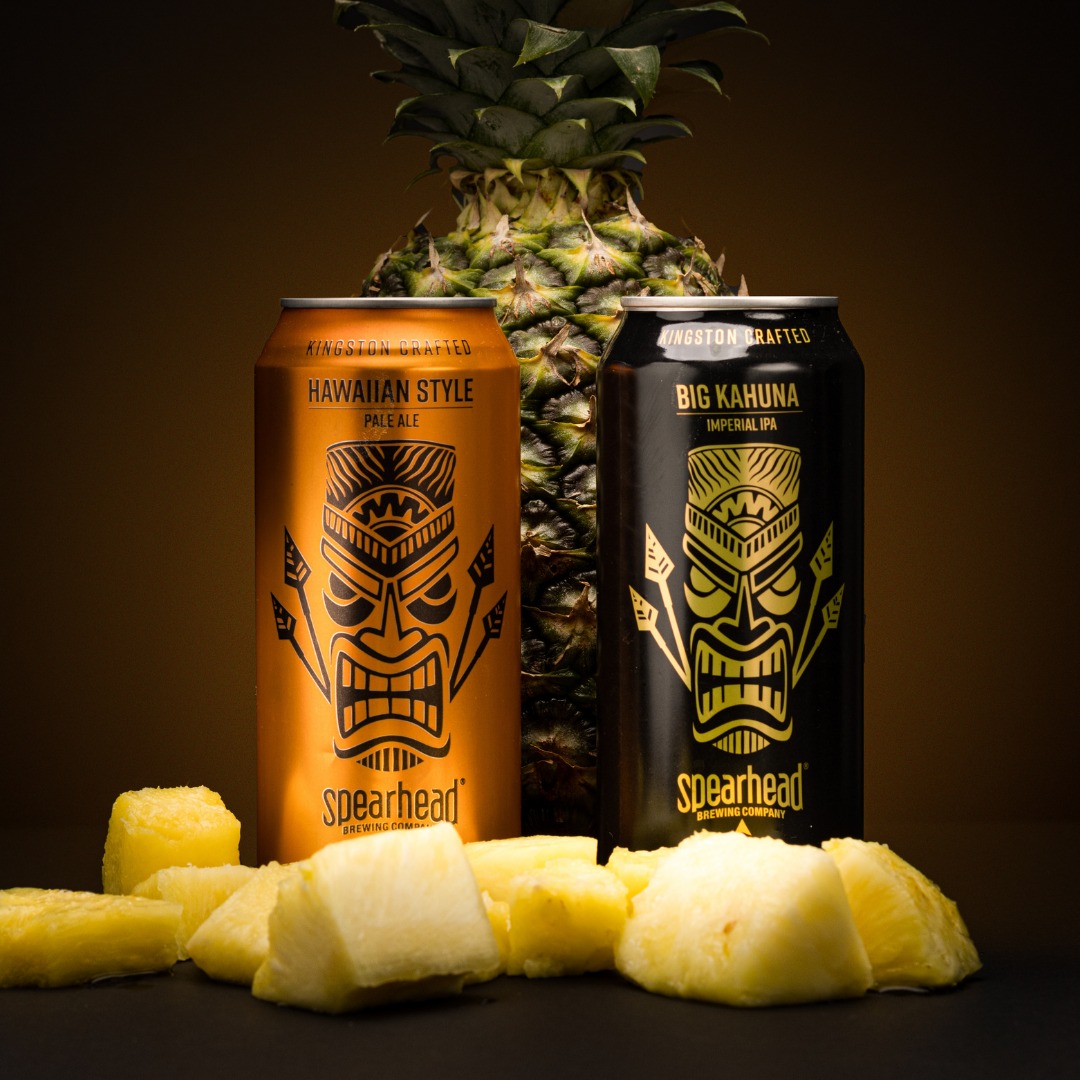 Now that we are well into a new year we are taking that energy to try some wonderful new beers! If there's one thing we're looking forward to in 2022 it's hitting the road once again to explore some of the amazing breweries this province has to offer all while staying safe and accountable with our www.notyourchild.com Not Your Child Corp. handheld breathalyzers!
There are a lot of success stories in the craft beer world, but one of my particular favourites is Spearhead Brewing Co. in Kingston. Their flagship beer, the Hawaiian Style Pale Ale, was originally conceived in a kitchen. Some leftover pineapple was on hand and ended up creating an excellent flavour combination with the beer. Not too long after that, the brewery poured their first pints in 2011 to bars throughout southern Ontario. During that time Spearhead was operating out of a contract basis through COOL Brewing in Etobicoke and was one of the first breweries to brew out of there on a regular basis. It was honestly a wild time because for years it was difficult to find a bar, festival, or event where Spearhead wasn't pouring their flagship Hawaiian Style Pale Ale or their small batch adventurously flavoured Moroccan Brown Ale, Belgian Style Stout, and the ever-popular Sam Roberts Band Ale collaboration beer.
What set Spearhead apart from the rest of the breweries in Ontario was the involvement of their brewmaster, Tomas Schmidt, an industry pro from the Czech Republic who for 30 years worked for Labatt as a brewmaster and quality assurance expert for some major Canadian breweries. In a classic case of "as soon as I thought I was out, they brought me back in!", Schmidt was enjoying his retirement when he was asked to be a part of the Spearhead team back in 2010. He jumped at the chance to make beers on his own terms and now, along with his son Jacob, has continued to bring his skill and knowledge to create some beers that are well-made and adventurous.
As the years moved ahead, so did the brewery's desire to expand and get more beer in the hands of drinkers. Looking for more affordable options, Spearhead parted ways with COOL Brewing and found another place. But like the saying goes, you get what you pay for, and the quality of Spearhead began to dip, eventually leading to the LCBO making a move to no longer stock the brewery.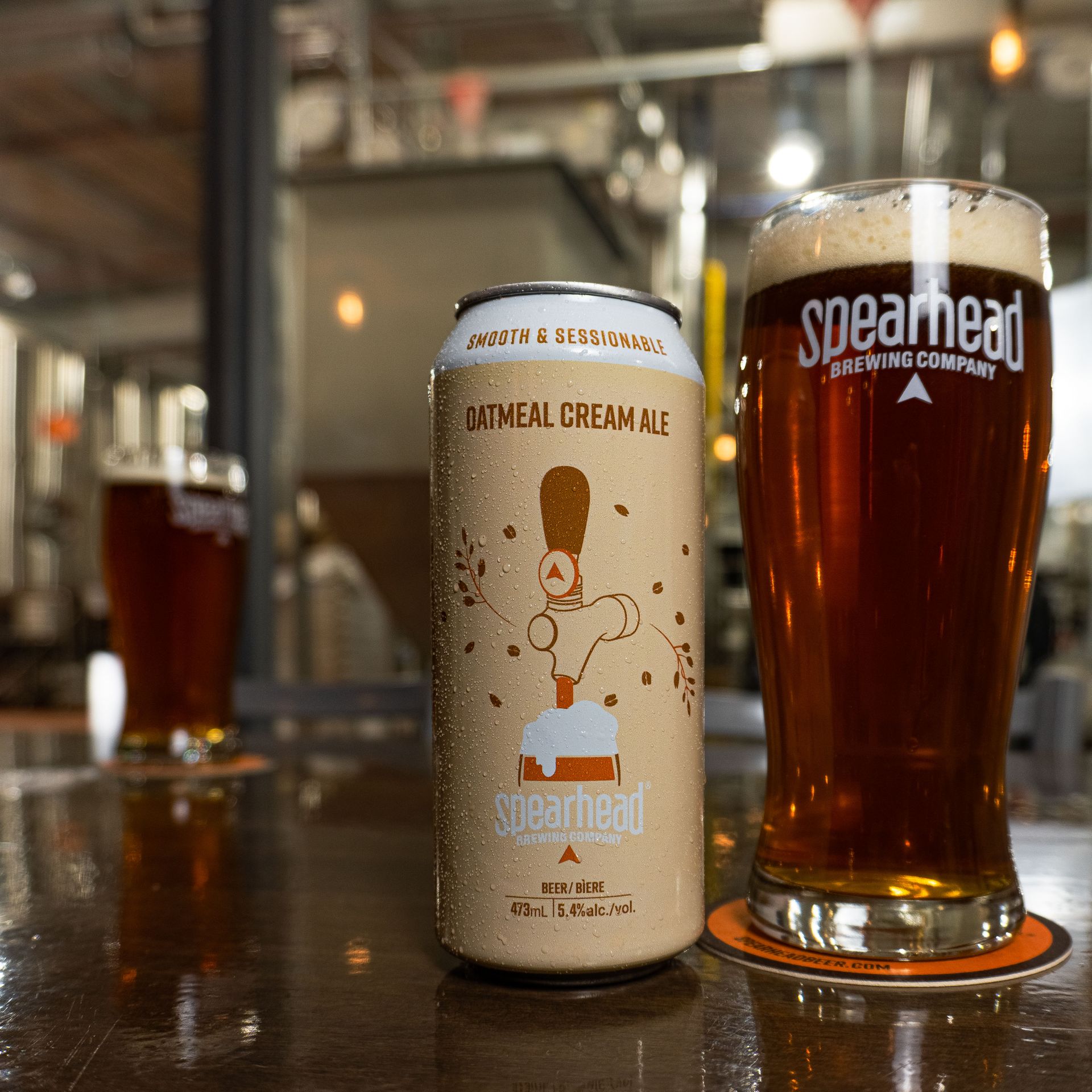 This is where Josh Hayter comes in. While his day job was originally in business development, Hayter got into the beer world as a writer with his review site beersnob.ca. From there he went on to write columns for a number of publications before coming in as an investor. Eventually, with his passion in the brand obvious, he climbed the ranks and in 2016 was voted in as the President of Spearhead where he immediately shifted the brewery for the better. They switched to cans, returned to COOL, and put their focus on returning to the LCBO while increasing their search for a bricks and mortar brewery to call home.
How they came to get that space would be a delightful moment of serendipity. With a search for locations in Toronto hitting a wall, the investment team met up in Kingston, where one of their members ran a business. As they were talking about their lack of luck the Kingston investor received a call from a tenant in a large industrial space that he owned and informed him that they'd be moving out. The space in question ended up being perfect for the needs of a brewery and on March 29, 2018 the taproom's doors opened to the public for the first time and the beer has been pouring ever since.
That's a long and fun history for a brewery that has been around for over a decade, but the story doesn't end there. Ever since arriving in Kingston Spearhead has set out to be more than just an establishment selling beer and to become a community hub where all can feel safe and welcome. As they were building the taproom they were working with local tourism boards and organizations to help put Kingston on the map. As the years progressed, the brewery remained outspoken on social issues, community safety, and supportive of charities. Beers like their Decoy Lager, for instance, is a collaboration with Ducks Unlimited Canada that donated $1 from every six pack to wildlife habitat conservation. Additionally Spearhead is supporting United Way Kingston in collecting for a food drive while out delivering beer. If locals want to donate, all they have to do is order Spearhead products and leave a box of food out on the porch.
These are only two examples, but leaving the world in a better spot than they found it has been a major priority for Josh Hayter, who has a keen understanding of the positive influence a local brewery can have both within their own community and in leading by example. Talking with him for even five minutes makes it clear that he's not only interested in how Spearhead can grow, but how we can all grow into a better society. And if you find yourself entering the taproom doors one day, you'll find that the brewery's guiding principle is something shared by the entire Spearhead team. Pair that with their incredible flagships, inventive one-offs, and sought-after seasonals, and you have one of the best breweries in Ontario.
A 6-Pack of Beers to Try at Spearhead Brewing Co.
Hawaiian Style Pale Ale (6% ABV)
The beer that started it all! A well-balanced west coast pale ale brewed with pineapple, with the fruit's flavours coming gently along with citrus, caramel, and a nice piney finish.
Big Kahuna Imperial IPA (10% ABV)
Consider the Big Kahuna the large, burly sibling of the Hawaiian Style. Pineapple comes in strongly on the aroma and the flavour has bready malt notes with a distinct grapefruit and lemongrass taste. At 10% it's definitely a big beer with even bigger flavours!
Collider Fusion IPA (4.9% ABV)
Spearhead's latest beer and another collaboration with Sam Roberts Band! This IPA makes use of both New World and Old World hops in a fusion of flavours that makes for a really unique beer! Notes of mandarin orange are the first to hit hard, and are followed up by melon and pine with a little bit of blackberry followed by a rather dry finish. Fruity, spicy, and bitter all at once, but in such a way that it comes together in a really special way!
Queen of Wheat (5% ABV)
This fantastic example of a wheat beer is a collaboration with activist and drag performer Rowena Whey and The Canadian Centre for Gender and Sexual Diversity, with a portion of the proceeds from sales of each case going to support the organization's education efforts. Perfect during the summer or all year round, the beer has flavours of cloves and banana with a light hint of peach, making for one fabulous beer.
Oatmeal Cream Ale (5.4% ABV)
This is a limited run that proved to be something of a surprise. The addition of flaked oats in this beer lends a smooth mouthfeel to a classic style, while also inadvertently creating a mild apple cinnamon oatmeal character that works well with the hints of caramel. This is one of those beers you always want to have around in the fridge and is a prime example of simple done very well.
Akwa (0% ABV)
Okay, here me out! While this isn't actually beer, Akwa is a drink that has helped change the landscape for non-alcoholic options in Ontario. Rather than attempt to mimic beer, Spearhead has created a carbonated water that has been generously infused with hops, making for a light and crisp drink that is actually better than most non-alcoholic beers on the market. Expect bright flavours of grapefruit, lemon, and melon, finishing as clean as your favourite carbonated water does. Trust me, you want to be in on this.
You can find Spearhead Brewing Co. at:
675 Development Dr, Kingston, ON K7M 4W6
1 866-571-5839
Twitter: @SpearheadBeer
Instagram: @SpearheadBeer
Facebook: SpearheadBrewingCompany
Robin LeBlanc is an award-winning drinks columnist, author, and beer judge. Since first starting her blog The Thirsty Wench in 2011, she has gone on to write for numerous publications, has co-written two editions of The Ontario Craft Beer Guide, a book detailing the many breweries of the province, and is co-host and organizer of the very successful podcast The Ontario Craft Beer Guide the Podcast, where she regularly provides news and insights into the goings-on of the Ontario and international beer world. 
You can follow her on Twitter at @thethirstywench