Today We Feature Newark Brewing Co.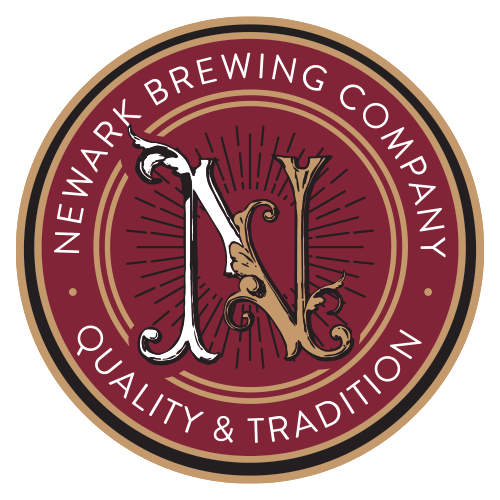 One of the things that's so rewarding about getting to know the breweries of the province is when you get to see one go from an idea to it's own bricks and mortar location. And even better when they set out to be an active member of the community from the get-go.

And that's just what happened with Newark Brewing Co. in Beamsville, who finally opened their doors this past May after a little more than three years of brewing on a contract basis.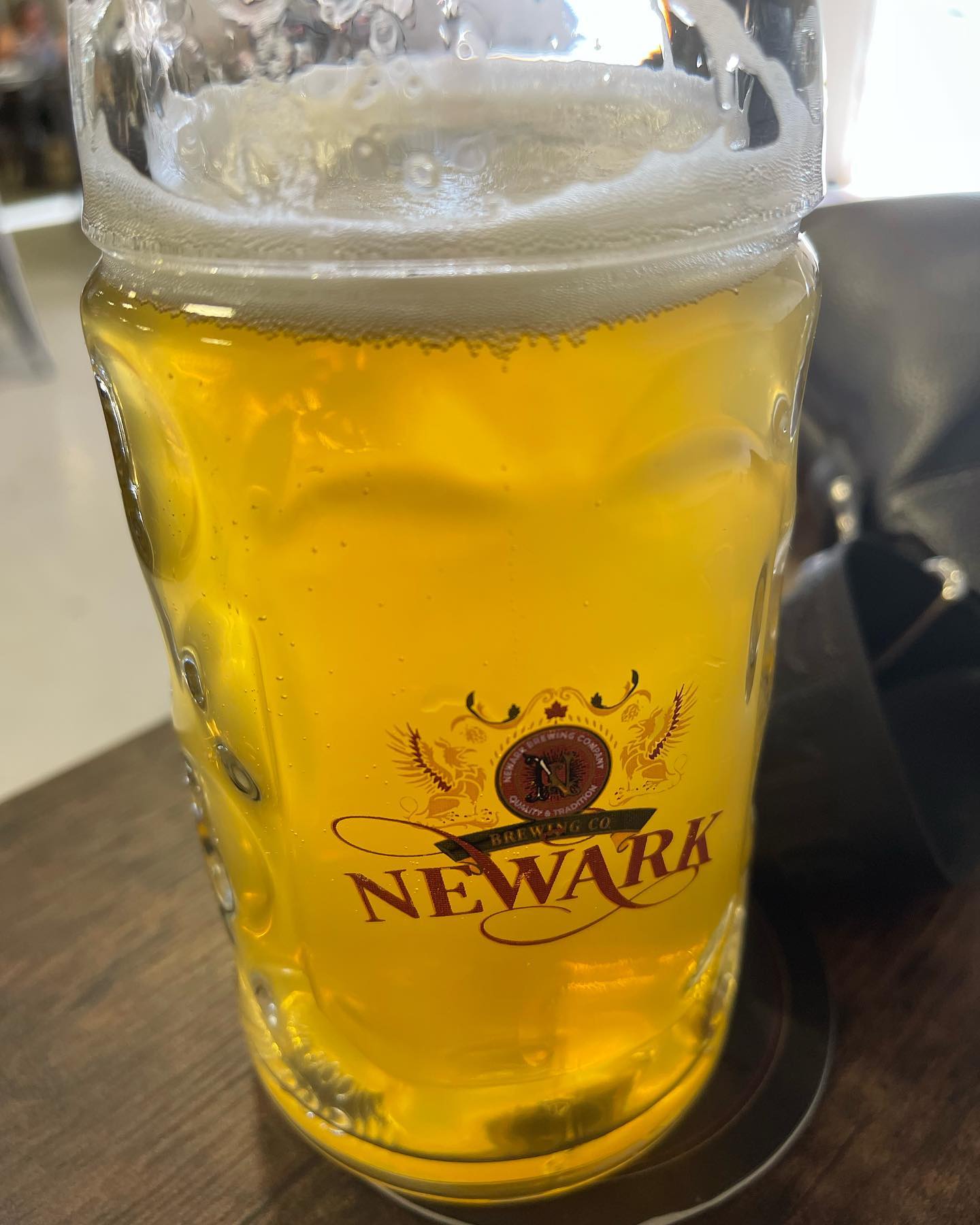 Newark Brewing Co. was started by Griffin Data, a graduate from Niagara College's Brewmaster Program with previous experience at Sawdust City Brewing, Molson, Puddicombe Cider Company, and Trius Winery. In March 2019, brewing out of the Taps on Queen Brewhouse & Grill in Niagara Falls, Griffin launched what was to be Newark Brewing's flagship beer, the Newark Dunkel. It admittedly was an interesting choice to go with a dunkel as the flagship. In a province where the regular first beer is a heavily hopped IPA or pale ale, a historical dark lager with origins in 1500s Bavaria was a bold move. But, as we would find out, a move that paid off. The beer was first served at Taps on Queen and the famous Olde Angel Inn at Niagara-on-the-Lake and only grew from there, gaining tremendous popularity through the LCBO and bars throughout the province.
Now, there are some brewers who would be content to leave things there. Afterall, having a contract beer regularly selling in stores and bars is great to have. But Griffin was thinking big and in this business that means setting up your own brick and mortar brewery. A location in Beamsville was picked and the planning was underway, with Griffin looking to fully embrace his vision for a brewery that made traditional European beers with a Niagara flair.

After a few delays (including a global pandemic), Newark Brewing Co. opened their doors at long last in May of this year. Initially only a storefront was open but then a week later the taproom and patio was good to go. The brewery partnered with Bluecollar Catering to create a menu full that included some superb European classics like hand-breaded schnitzel and housemade bratwurst along with other culinary delights suchs as a pastrami turkey club, fried boneless pork ribs, and a pork belly banh mi.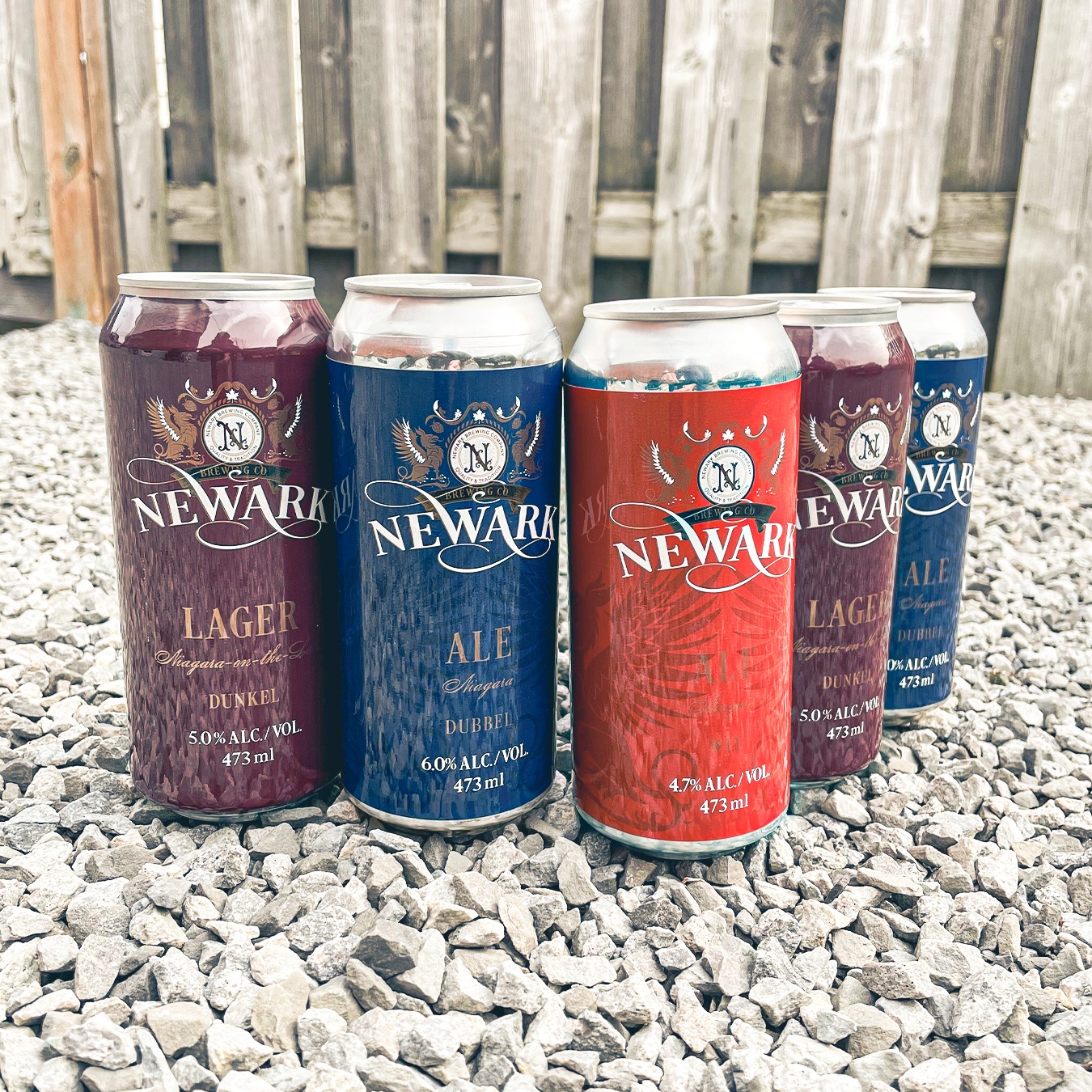 And of course, one of the benefits about having your own physical brewery is that you can brew literally anything you want and Griffin did what he does best and brewed some fantastic traditional beer styles. The dunkel remained the flagship beer, but other brands such as the Dubbel, Helles Lager and Belgian Wit were released, the last two, as many patrons of Newark Brewing agree, are particularly perfect for the hot summer weather we're experiencing.

But perhaps one of the most admirable things about the folks at Newark Brewing Co. is their sense of community spirit. Griffin has always been proudly supporting the Niagara community and he's shown that consistently as a brewery owner, hyping up local businesses, serving Niagara wines at the taproom, booking local artists, and showing that the Niagara region is the place to be. They even brewed a beer with their favourite local radio station, 97.7 HTZ-FM with HUHH YEAH Light Lager, a beer that matches perfectly with Southern Ontario's best rock station!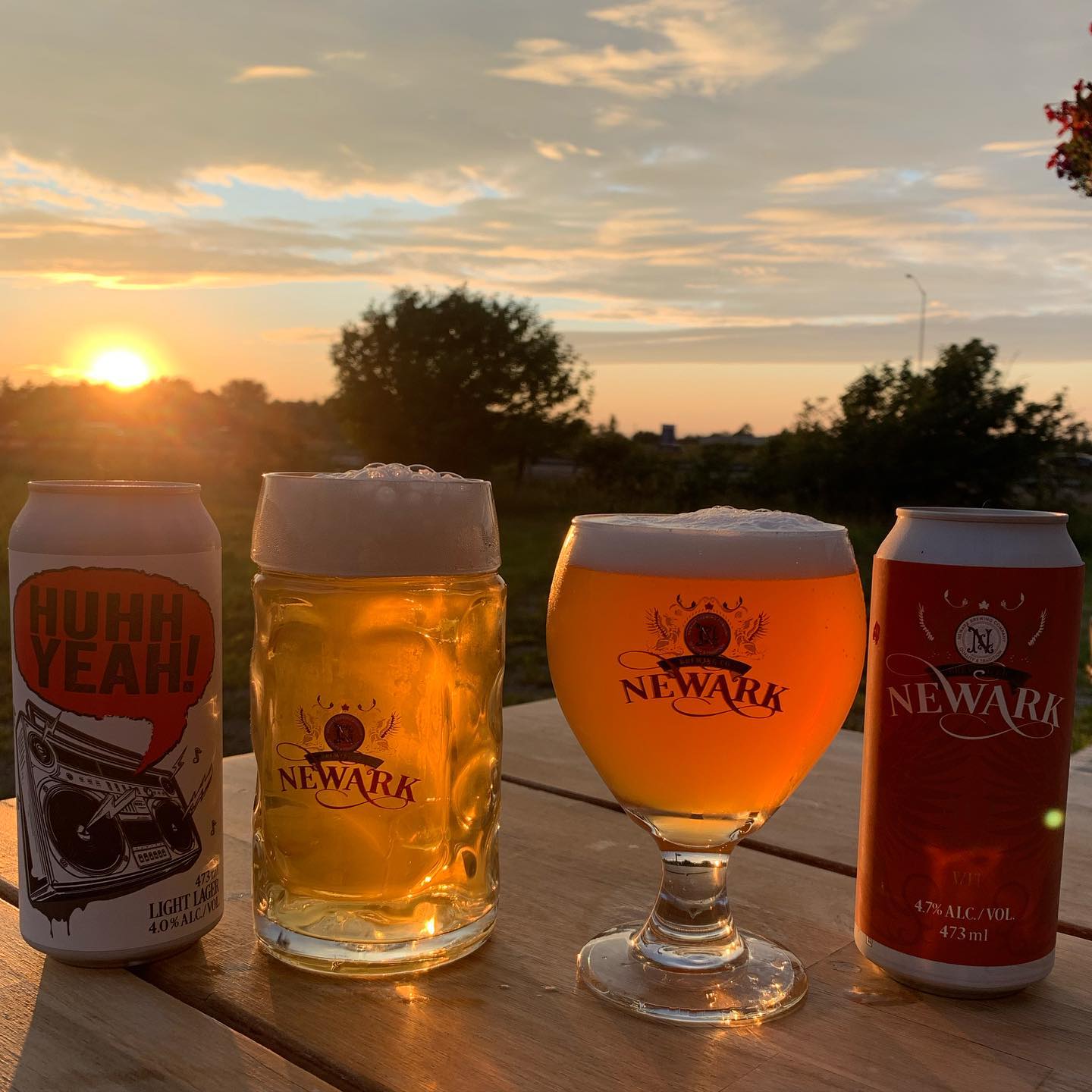 And even showing consideration for the safety of their customers, Not Your Child Corp. had the honor of being invited to be a part of their special VIP Patio Party, a ticketed event that included amazing music by Steve Ryan, excellent food, incredible beer, and our very own breathalyzer booth, where we educated people on staying safe while having fun, offered free breathalyzer tests, and sold our single-use units. It was such an incredible time at a brewery that loves their home and the people in it.
A selection of beers you should try from Newark Brewing Co.
Dunkel Lager (5% ABV)
The one that started it all. Despite being a dark beer, the dunkel is very light-bodied beer, with toasty notes and chocolate with a clean finish.
Helles Lager (5% ABV)
This beer will be one of your favourites to beat the heat this summer and is the perfect beer to have at the end of the day. Light and crisp, with a very slight flowery spice note. Drinks clean and best served cold.
Wit (5% ABV)
Another fantastic summer sipper, this beer is a classic Belgian wit brewed with coriander and orange peel to give it a fantastic burst of citrus in a guaranteed heatbuster of a beer.
Dubbel (6% ABV)
Now this beer is a little stronger than the others, but is a fantastic Belgian ale you need to try. Strong notes of toffee, caramel, and dark fruit with a slight Belgian candi swirl. Good all year round, but you'll particularly love it in the Fall.
HUHH YEAH Light Lager (4% ABV)
Made in collaboration with local radio station 97.7 HTZ-FM, if you're gonna sit on the patio listening to Southern Ontario's best rock, you're going to need some beer to go with it. Very light, very crisp, and perfectly refreshing. As its description says, "With almost 98 reasons to drink this beer… Can we get a HUHH YEAH!?"
You can find Newark Brewing Co. at:
4766 Christie Dr, Beamsville, ON L3J 0T5
Robin LeBlanc is an award-winning drinks columnist, author, and beer judge. Since first starting her blog The Thirsty Wench in 2011, she has gone on to write for numerous publications, has co-written two editions of The Ontario Craft Beer Guide, a book detailing the many breweries of the province, and is co-host and organizer of the very successful podcast The Ontario Craft Beer Guide the Podcast, where she regularly provides news and insights into the goings-on of the Ontario and international beer world. 
You can follow her on Twitter at @thethirstywench